Challenge
Create a brand with more charisma and relevance
People don't like dealing with the topic of insurance. R+V is one of the largest insurers in Germany. Successful, but it had a poorly differentiated brand image and faced the challenge of a rapidly changing sales channel.

For brand communications, the challenge was twofold: strengthen the brand and increase demand for R+V Versicherung.
"We don't have to reinvent our brand. Rather, we are making our roots visible. The cooperative guiding idea is now  more tangible and concrete in the new marketing than ever before."
Chairman of the Executive Board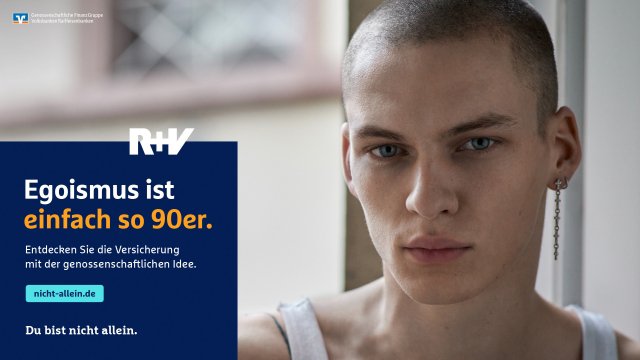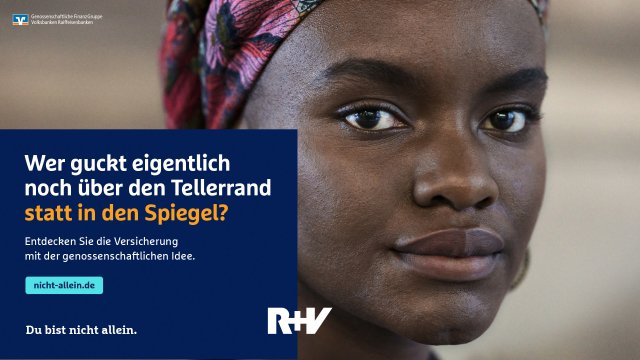 Solution
Against self-centeredness. For community.
The central theme of the campaign translated the values of togetherness and associates  it with the brand's cooperative DNA in a differentiating and relevant way. The highly emotional campaign addressed people's fears with bold questions, while simultaneously  making a strong promise and commitment to community: "You are not alone".
The claim got to the heart of R+V's philosophy and is used throughout its corporate communications.
Being a brand means taking
a stand.
A credible and relevant philosophy ensures
future viability and growth.
Courageous and emotional communication
pays off.
"Now people immediately understand what R+V is all about. That clarity was crucial to the campaign's success – "You are not alone" had to be tangible in every detail, in every interaction people had with the brand. I've rarely experienced a campaign that so consistently motivated and inspired – in all directions."
Strategic management and supervision of the project
Let's get in touch with us!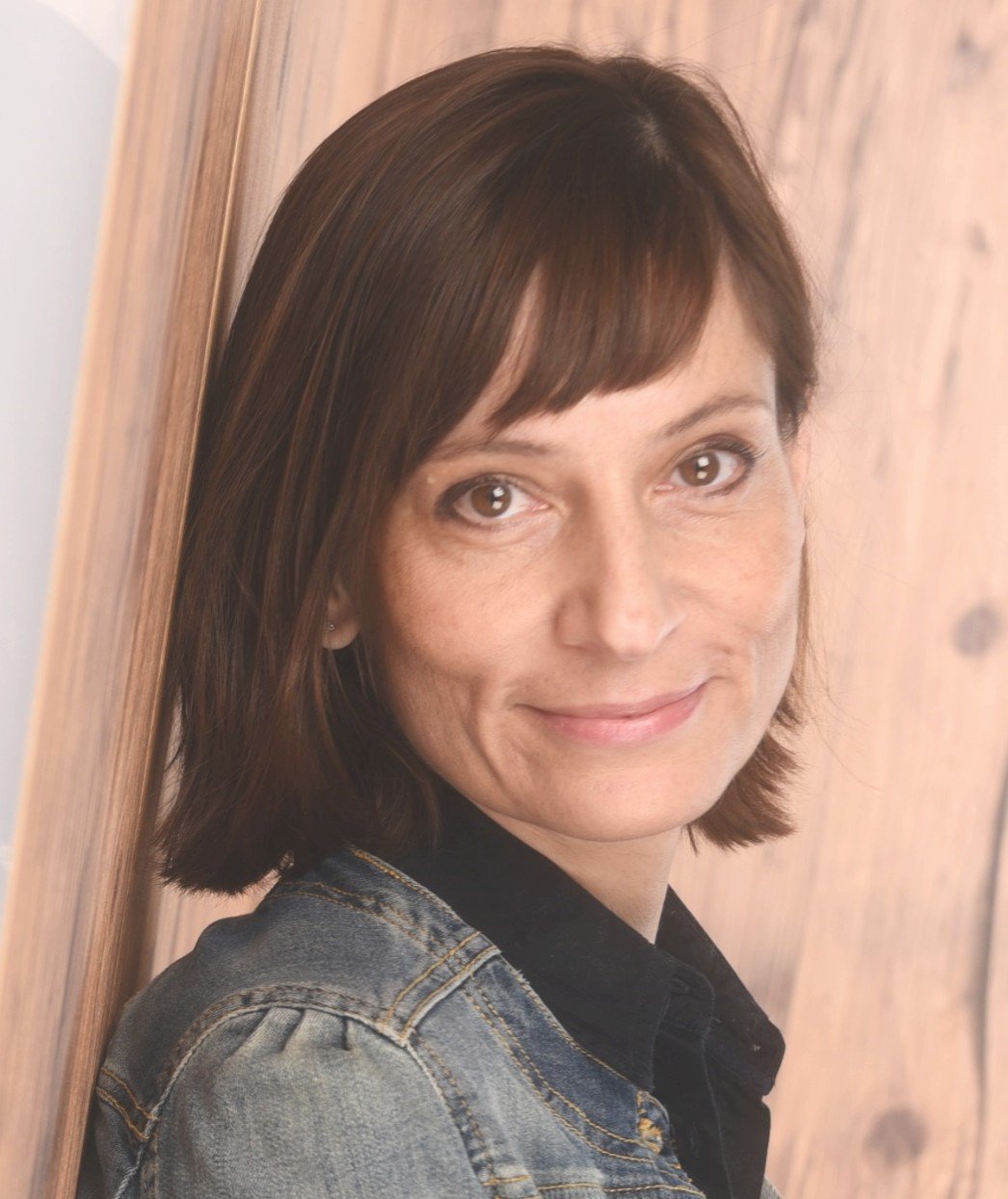 Let's get in touch with us!