Welcome to House of Communication Cologne
Start-up spirit on the Rhine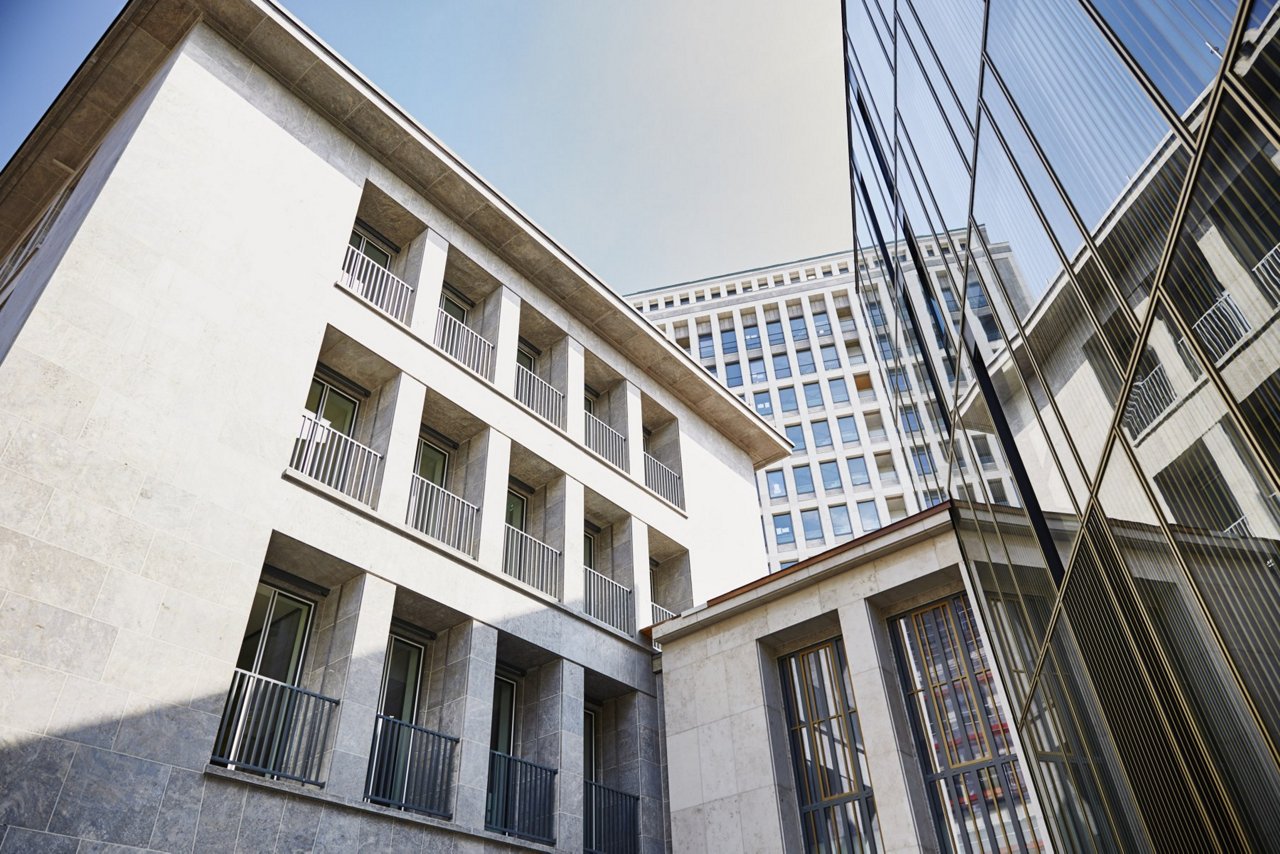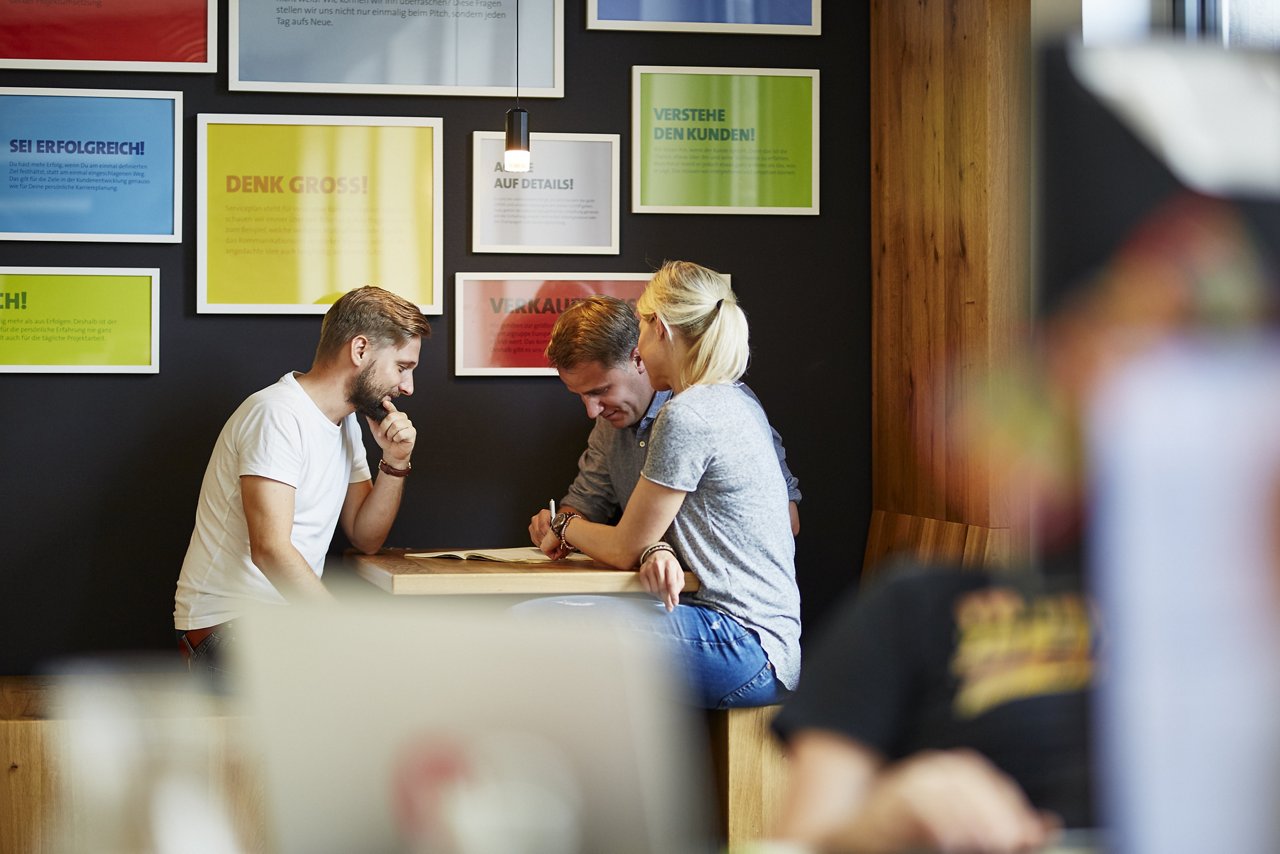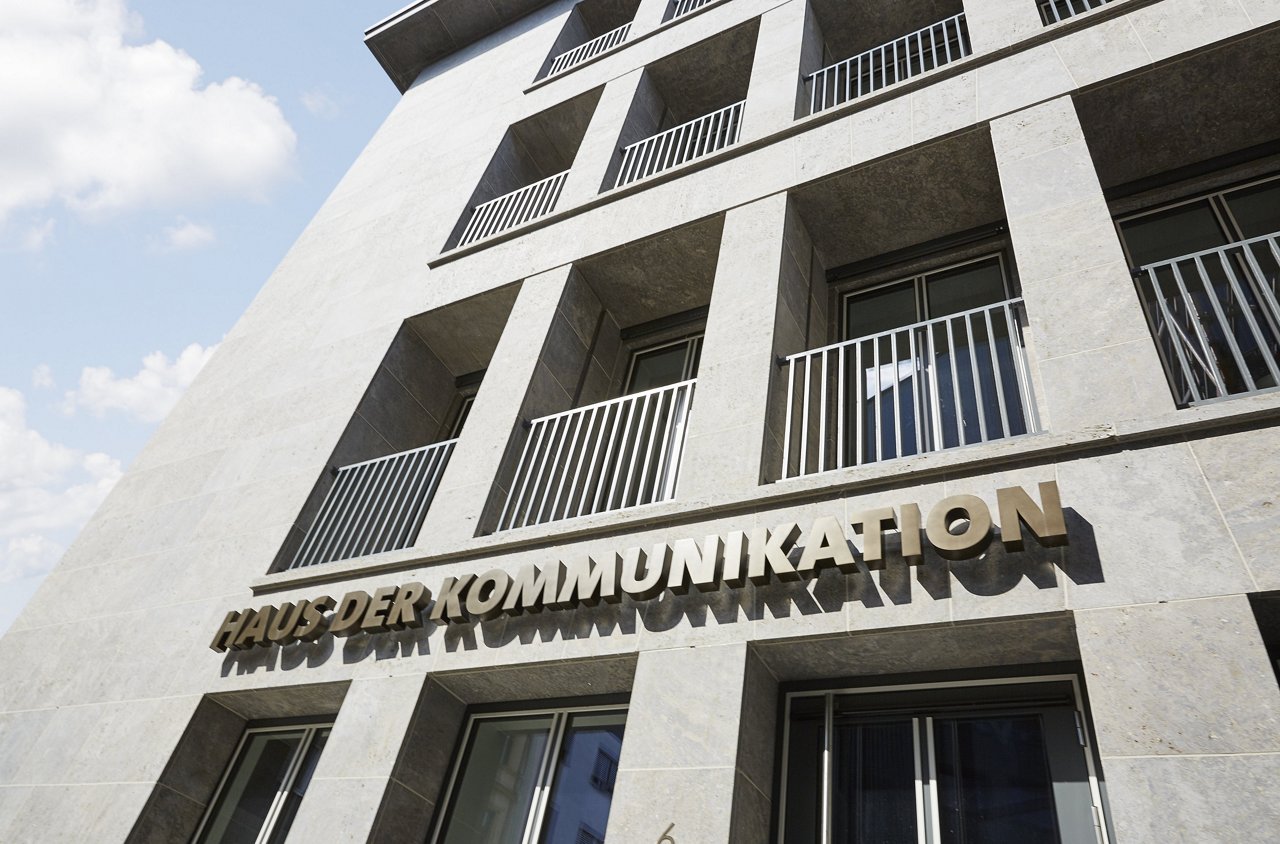 What makes us tick
Always inspired
230 colleagues, four floors, one goal: entrepreneurial thinking and knowledge-sharing to achieve the best for our clients. At the House of Communication Cologne, inspiring and entrepreneurial people work under one roof. In the Gerling Quartier, where centuries-old history lives next to modern architecture, there is plenty of room for clever strategies and creative ideas. In the middle of Cologne, not far from the lively Belgian Quarter, this is the perfect place for integrated creative ideas, digital services and innovative media strategies.
What makes us tick
Always the right team
Customized concepts are applied to address individual challenges. A purposely created team is developed for each of our clients to find creative and efficient solutions - regardless of the channel or the touchpoint. As challenges are being solved, we already have new ones in mind. Because only good ideas enable us to make tomorrow's decisions today. Flexible like a start-up, solution-driven and with the usual strength and reliability that characterized the Serviceplan Group: this is where outstanding communication comes together.
What makes us tick
Always by our clients' side
Great clients like Bayer, BMW, Dash, deLonghi, DERTOUR, DKMS, Fressnapf, Früh Kölsch, ING, Koelnmesse, Liftstar, Ültje, Warsteiner or Verti already believe in us. It is not without reason that House of Communication Cologne is one of the dynamically growing agencies in western Germany.
Team
Bright minds in Cologne
Cases
Work by our Cologne team
Plan.Net
As a partner for digital experience and technology services, we optimise your customer journeys at all touchpoints and effectively bring your brand promise to life with state-of-the-art technologies. We advise you on your strategy and support you with our international delivery teams to design, develop and operate your Commerce and MarTech platforms and ecosystems. Our solutions are data-driven and creative at the same time to understand your customers' behaviour in order to create personalised experiences with your brand and activate them by media.
Further information
Plan.Net
Mediaplus
As the world's leading independent media agency, we help our clients achieve sustainable growth by optimizing media investments in real time. We also enrich our strategies with insights into media usage and buying behaviour, as well as brand and product interests. Using our globally applicable social, performance, commerce, programmatic and traditional buying capabilities, we precisely target consumers and bring greater effectiveness to our clients' communications activities.
Further information
Mediaplus
Serviceplan
Serviceplan has been creating fascinating brand experiences as an independent, partner-led creative agency since 1970. Our philosophy is built on creative power and a pioneering spirit committed to developing strategy, concepts and content. As a full-service agency, we put our expertise into practice to transform abstract narratives into engaging campaigns and unique content. It's how we bring your Best Brand to life – making it sustainably successful, global and regional, integrated and customized.
Further information
Serviceplan
Born integrated
Integrated. International. Independent. Innovative - That's Serviceplan Group. At our Houses of Communication, we combine these principles to achieve one goal: Transform your brand into the Best Brand. How? We combine all communication disciplines from the special agencies under one roof.
Find out more about our agency groups.
"For me, a House of Communication is first and foremost an interactive space where open communication is really practiced. Within our interdisciplinary teams, we develop flexible communication and marketing-related solutions."
Join the cologne team
Would you like to become
part of the Serviceplan Group?
Are you enthusiastic about strategy, you love being creative and are mad about brands? We are looking for you: colleagues with a passion for communication and clever concepts. Let's develop the best ideas together - whether serious or silly, in a bar or over a Kölsch beer. And by the way, at House of Communication Cologne there is no getting around carnival.
News
What moves us in Cologne
WELCOME TO HOUSE OF COMMUNICATION BERLIN
Here we are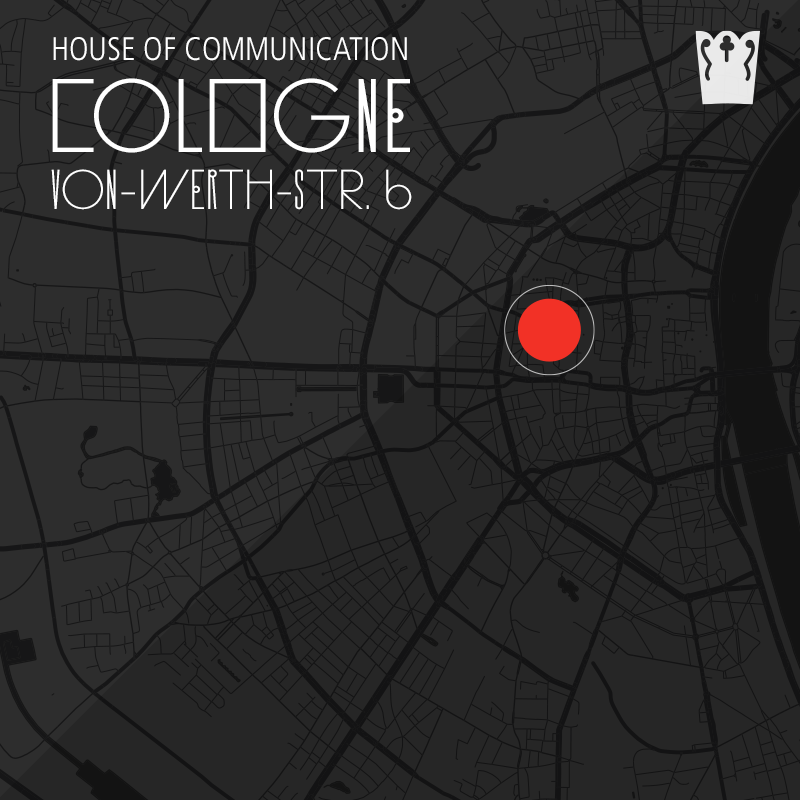 Let's get in touch with us!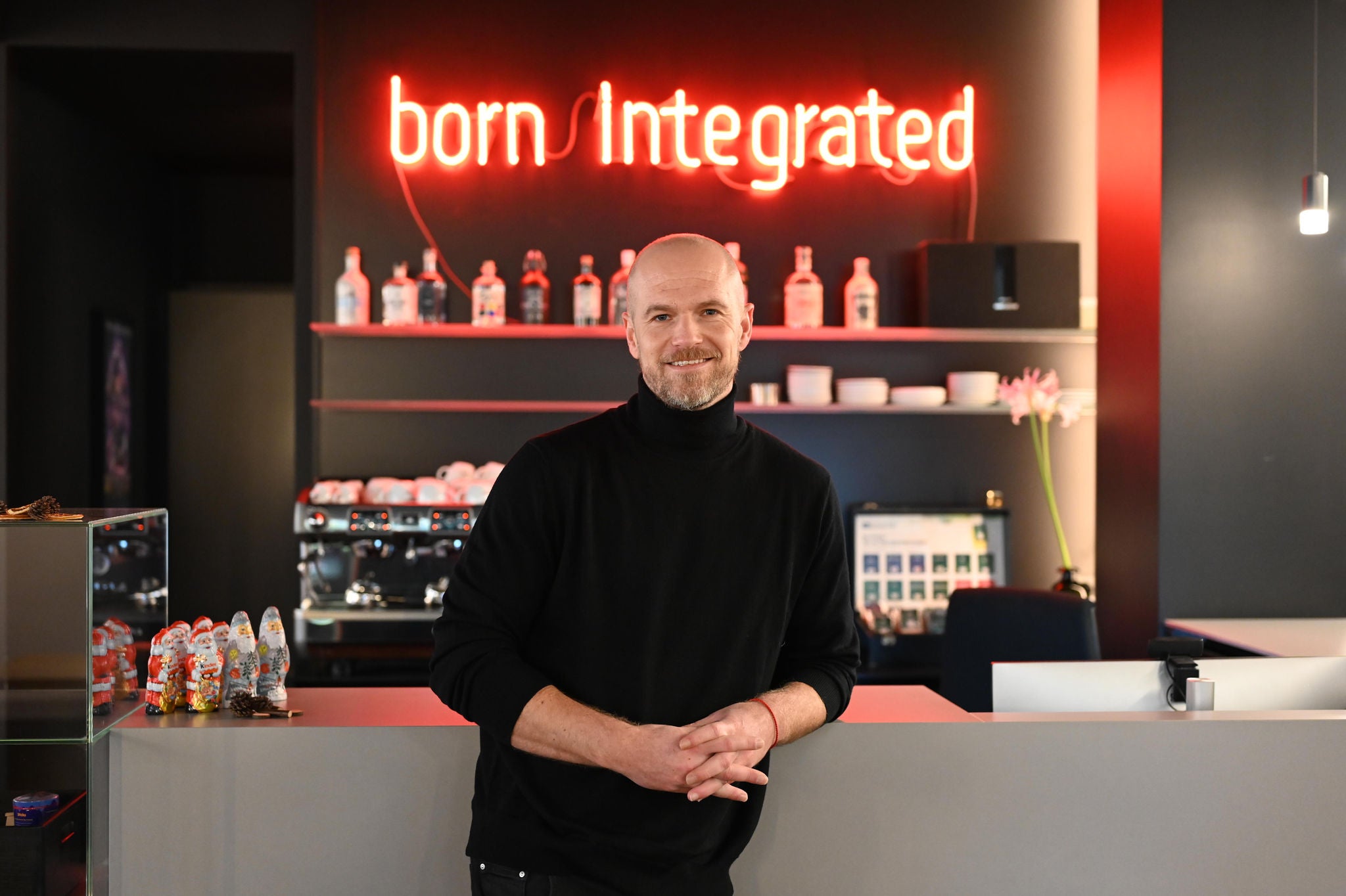 House of Communication Cologne
Let's get in touch with us!