ART BACKSTORY
What unites us
As the Serviceplan Group, creativity is in our DNA and this is felt everywhere - in our work, our buildings, in our thinking and cooperation.
Campaigns and works of art are not only a creative achievement, but also tell stories. Sometimes dazzling, sometimes bizarre, sometimes funny or sad. Most importantly they are touching and leave a lasting impression in the heart of the viewer.
ART IN THE HOCS
The Serviceplan Art Collection
You won't find empty walls in our Houses of Communication: sculptures, pictures and graphics can be found next to reliefs and collages. They all come from the private collection of our agency founder Dr. Peter Haller and his son Florian Haller – over 250 works by renowned protagonists of contemporary art. This incomparable atmosphere stimulates and inspires us every day. The bright and openly designed rooms of the House of Communication function as a kind of museum in which the individual artists are exhibited as a closed group.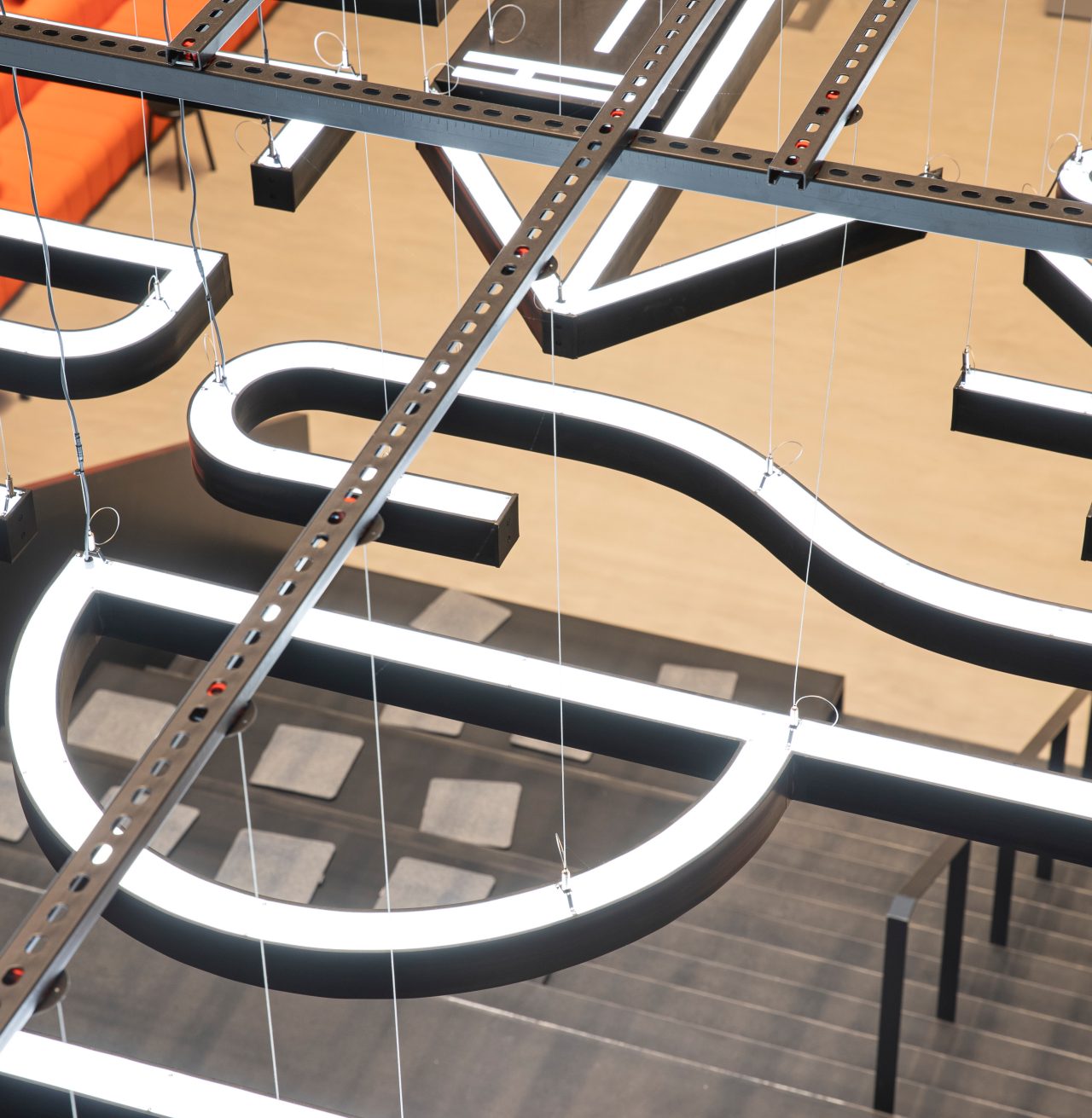 TWELVE MAGAZINE
The agency magazine TWELVE meets Art
We also draw inspiration from our collaborations with internationally renowned artists for TWELVE magazine. Our 9th edition pays special attention to the topic "Speed! " The Winning Factor in the Digital Age": Fresh know-how and clever thoughts, valuable insights and far-sighted strategies. We are looking for bold approaches and suggestions for 2023. You can discover how digitization is revolutionizing art, for example, by viewing the series that the internationally renowned photo artist Thomas Ruff has selected exclusively for TWELVE. His works fascinate with their unique blend of artistic worldview and state-of-the-art digital technology. We see it as an invitation to take advantage of the opportunities offered by rapid technological change.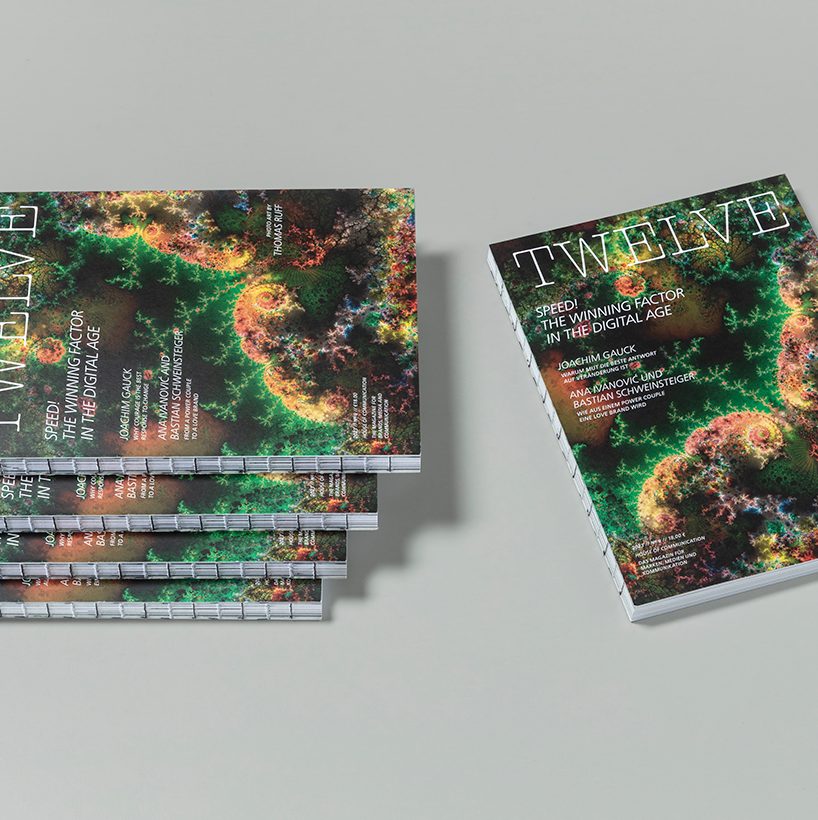 OUR EMPLOYEES
The creative engine
Creativity requires talent, vision and the courage to break new ground. The creative employees are the driving force. We wanted to honor this in a special way and therefore had portraits of our colleagues made by the world-famous sculptor Stephan Balkenhol.
Balkenhol works in sculptures, reliefs, drawings and graphic techniques such as lithography, woodcut and screen printing. He depicts people, animals and architecture, sometimes surrealistically combined. The figures in his works do not show any clear emotions, they seem to look into the void and thus remain distant, anonymous and enigmatic.
The works now have a special place in the heart of our House of Communication in Munich.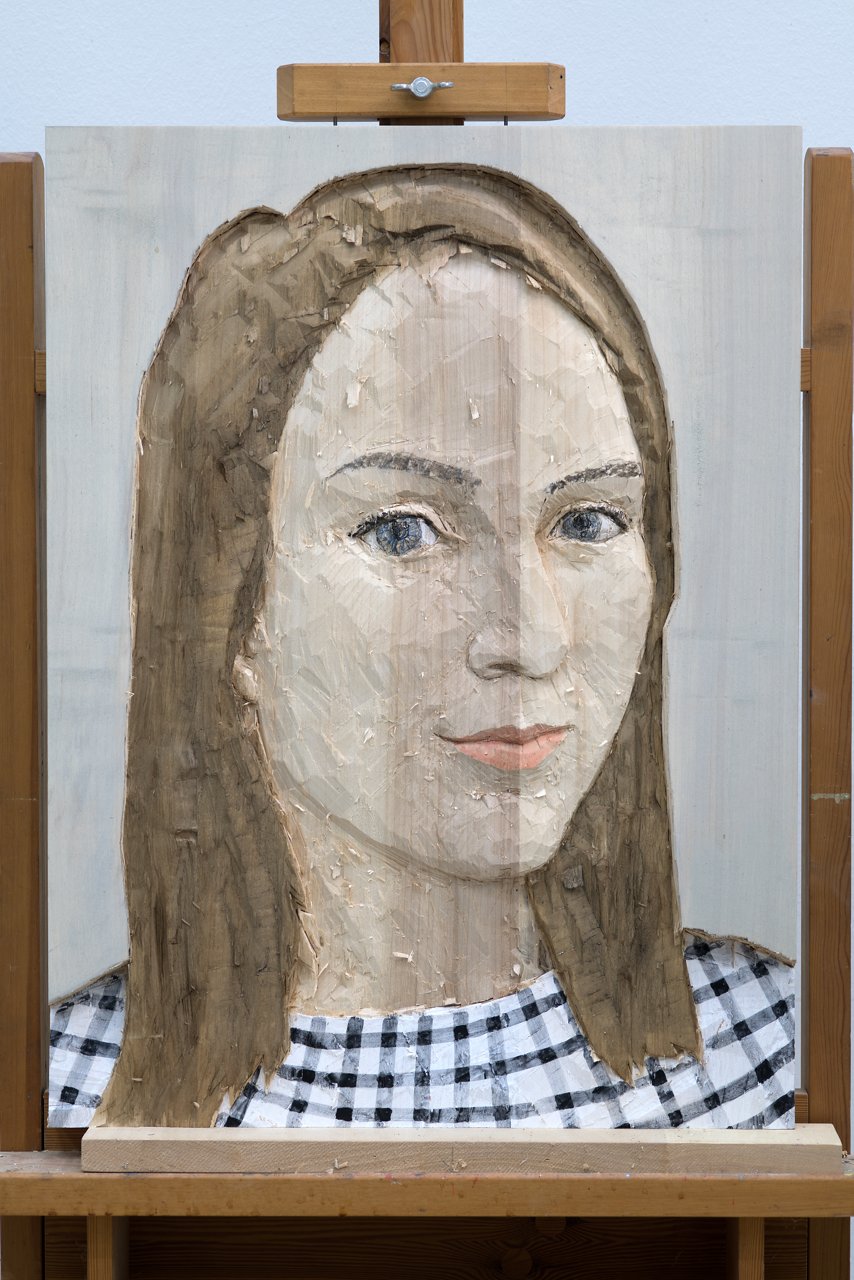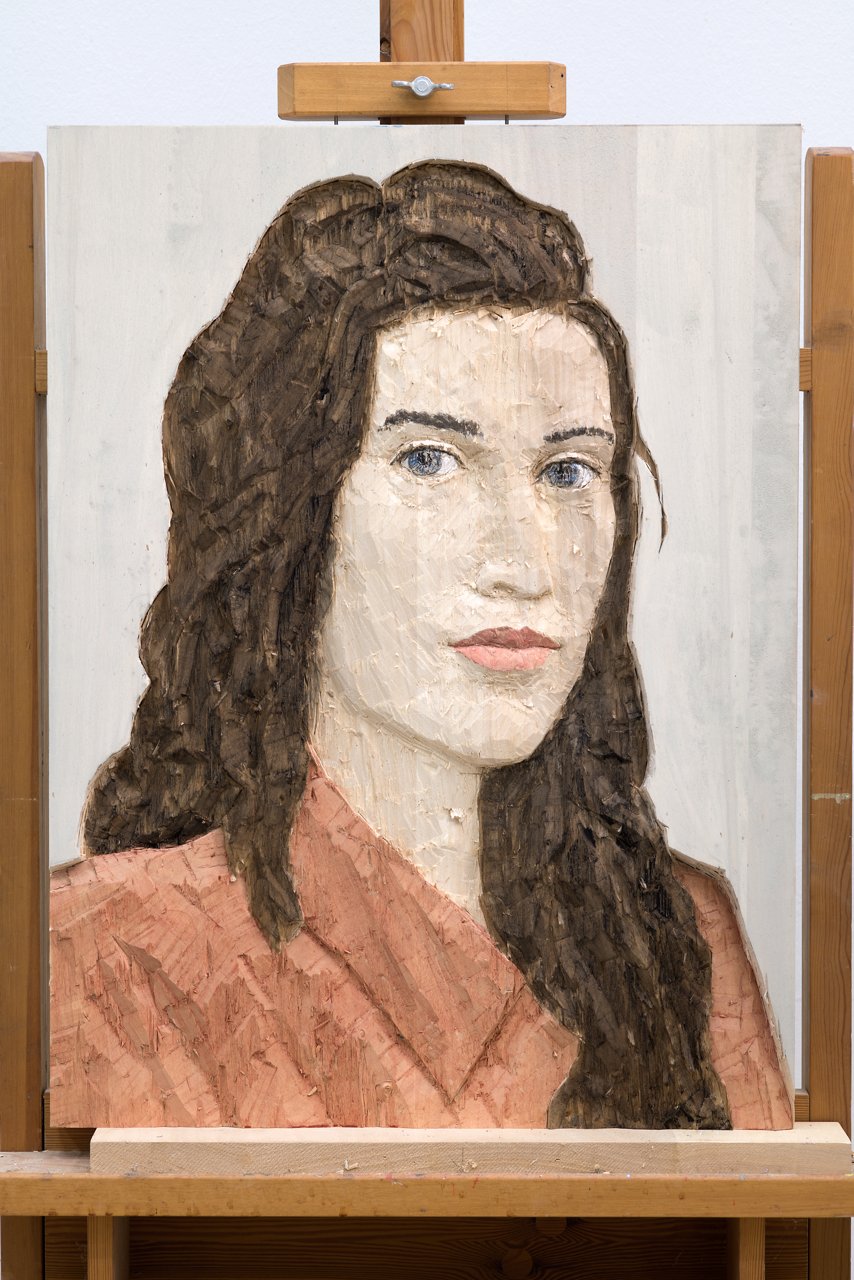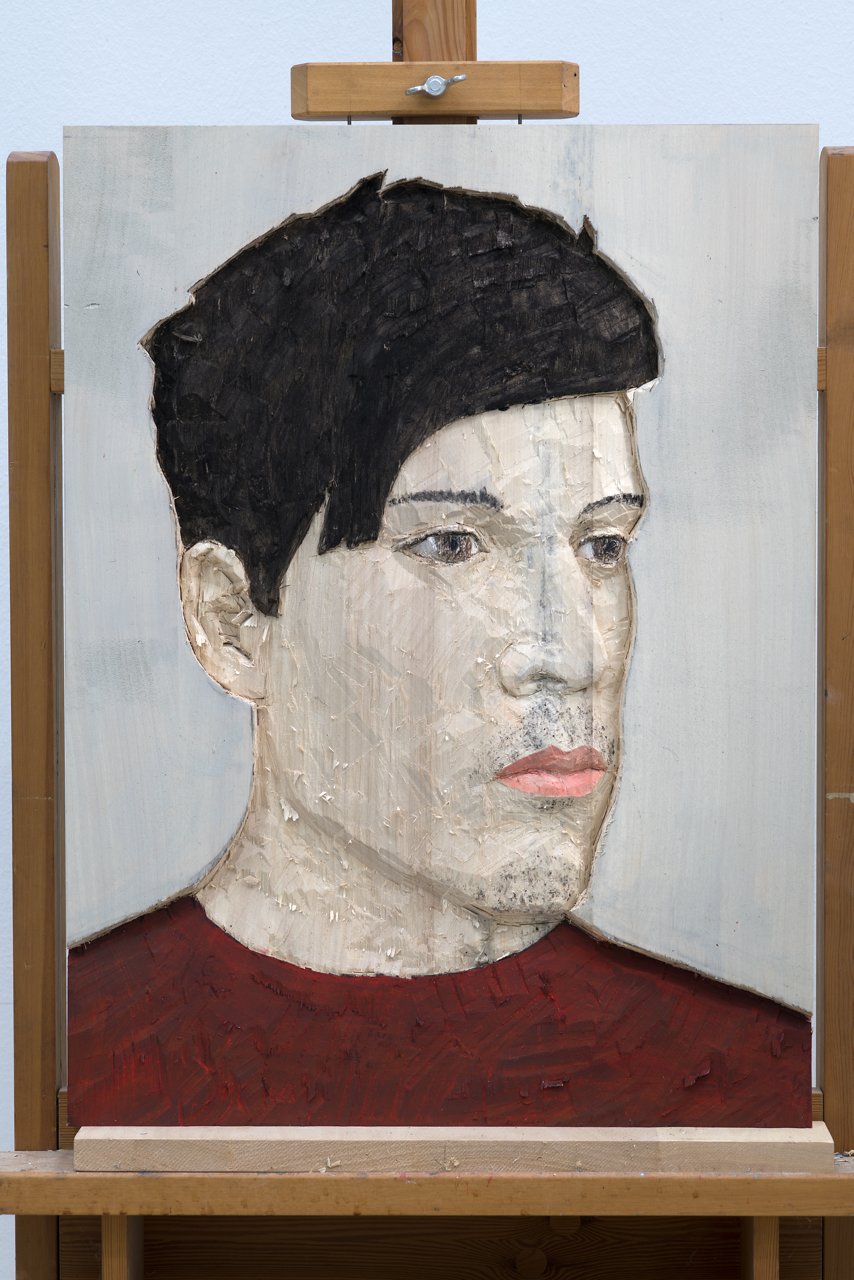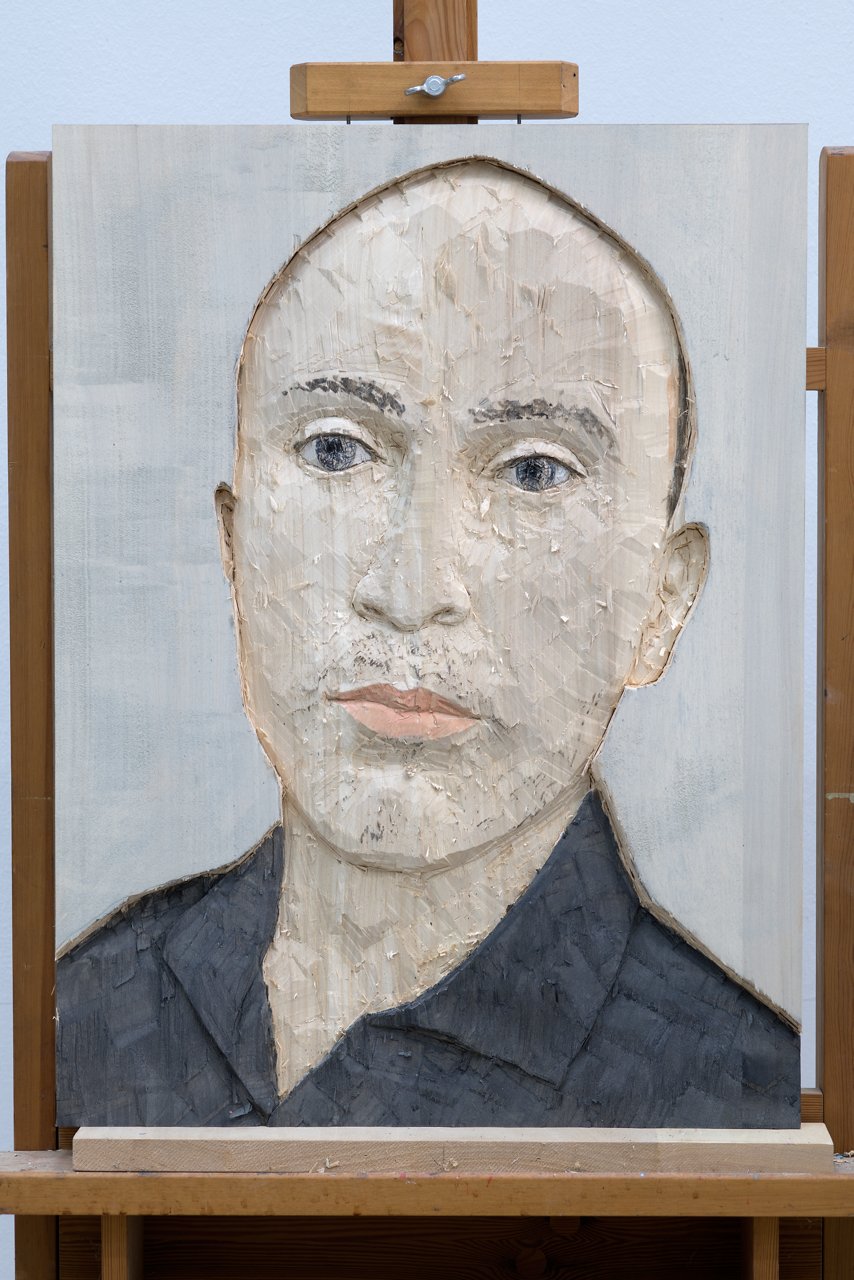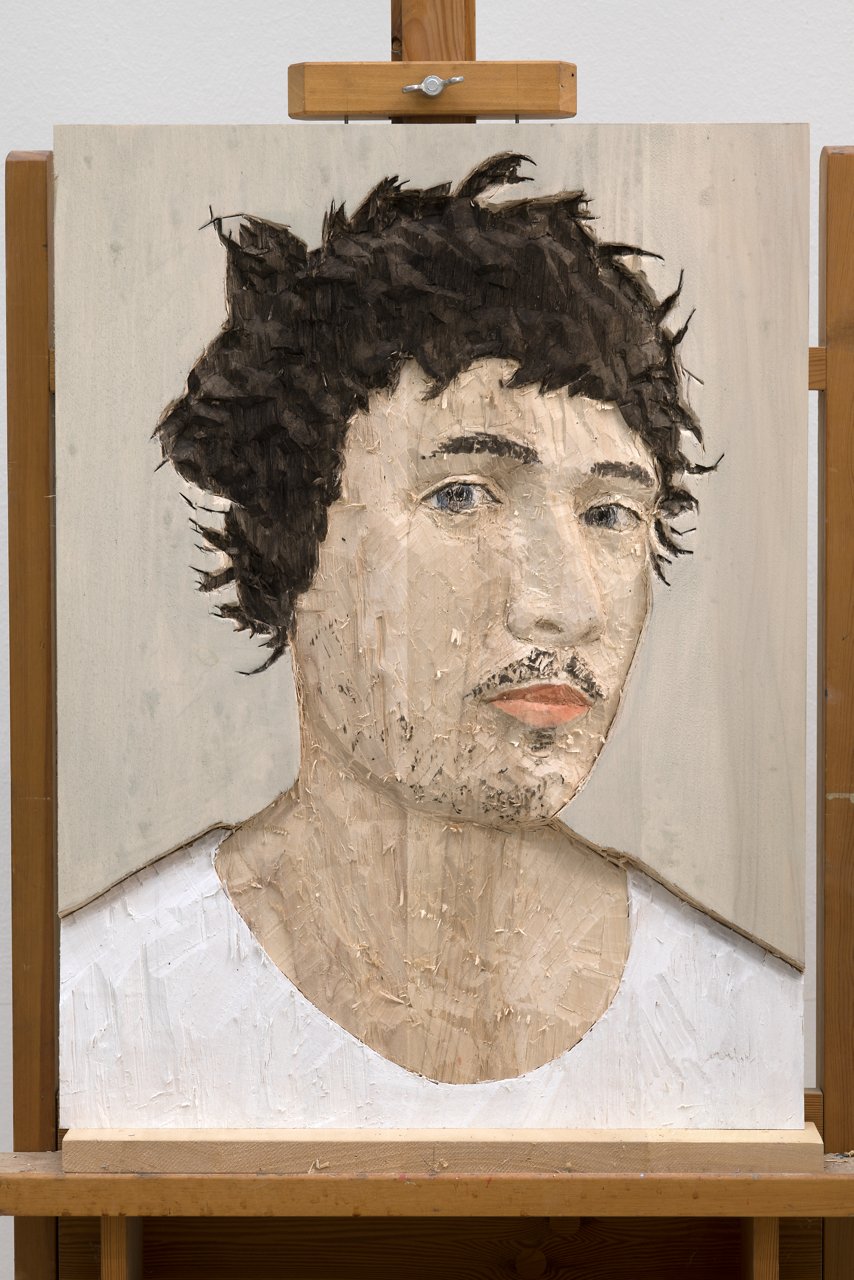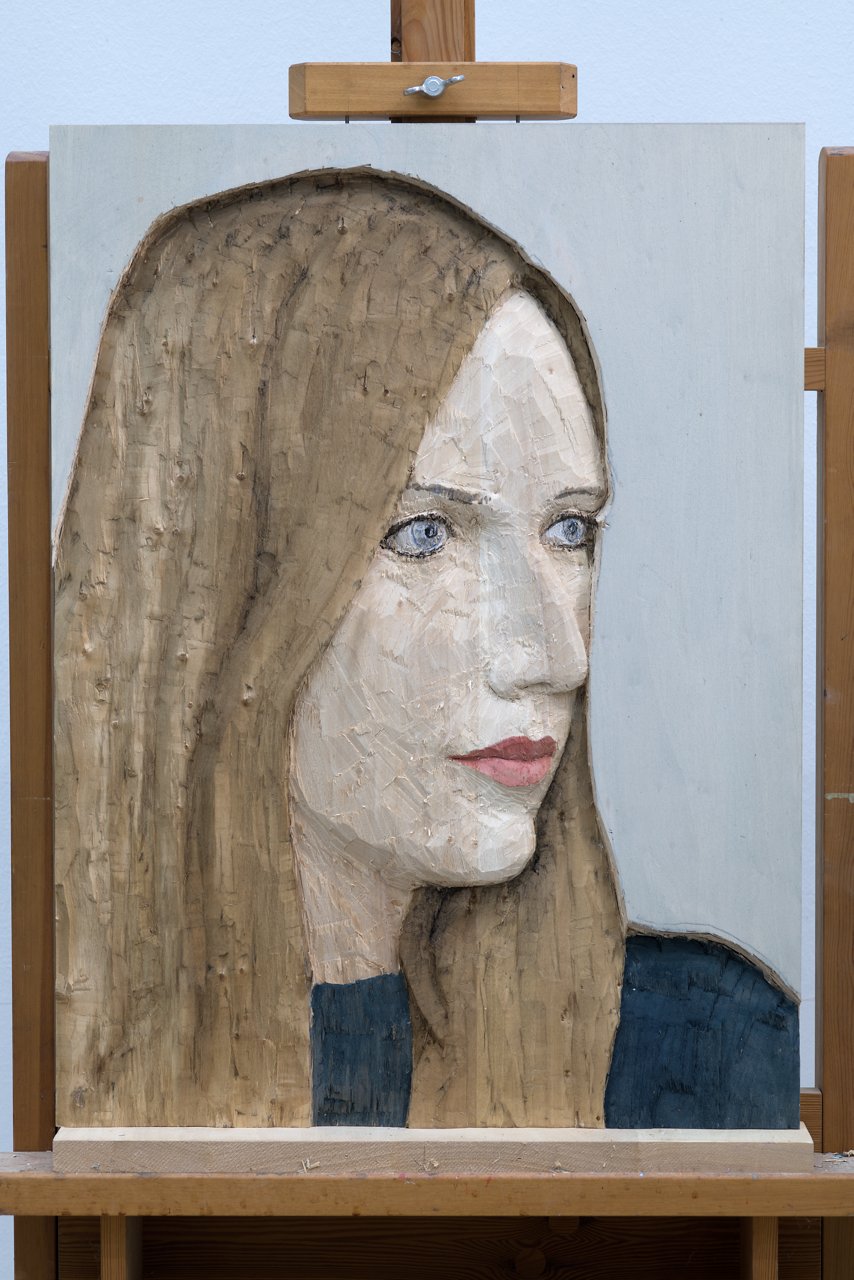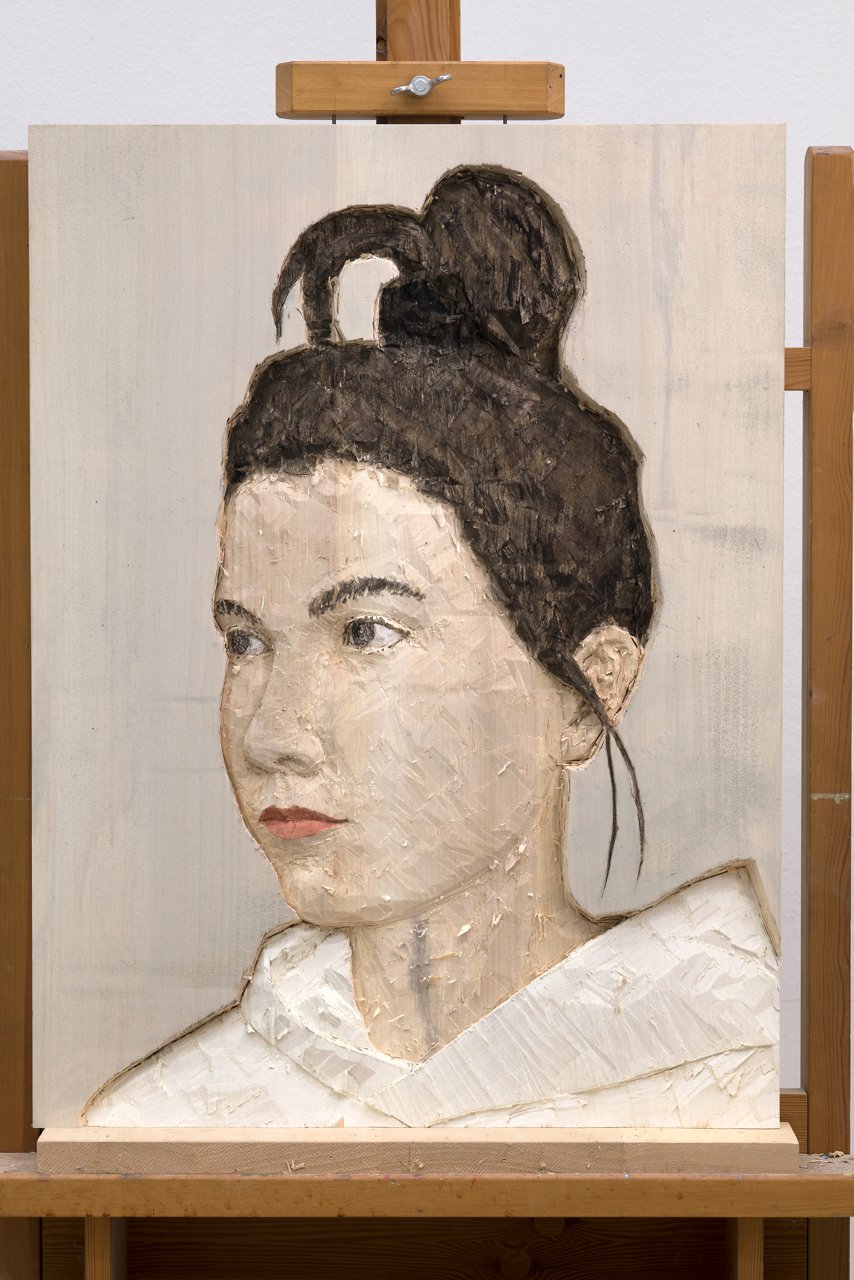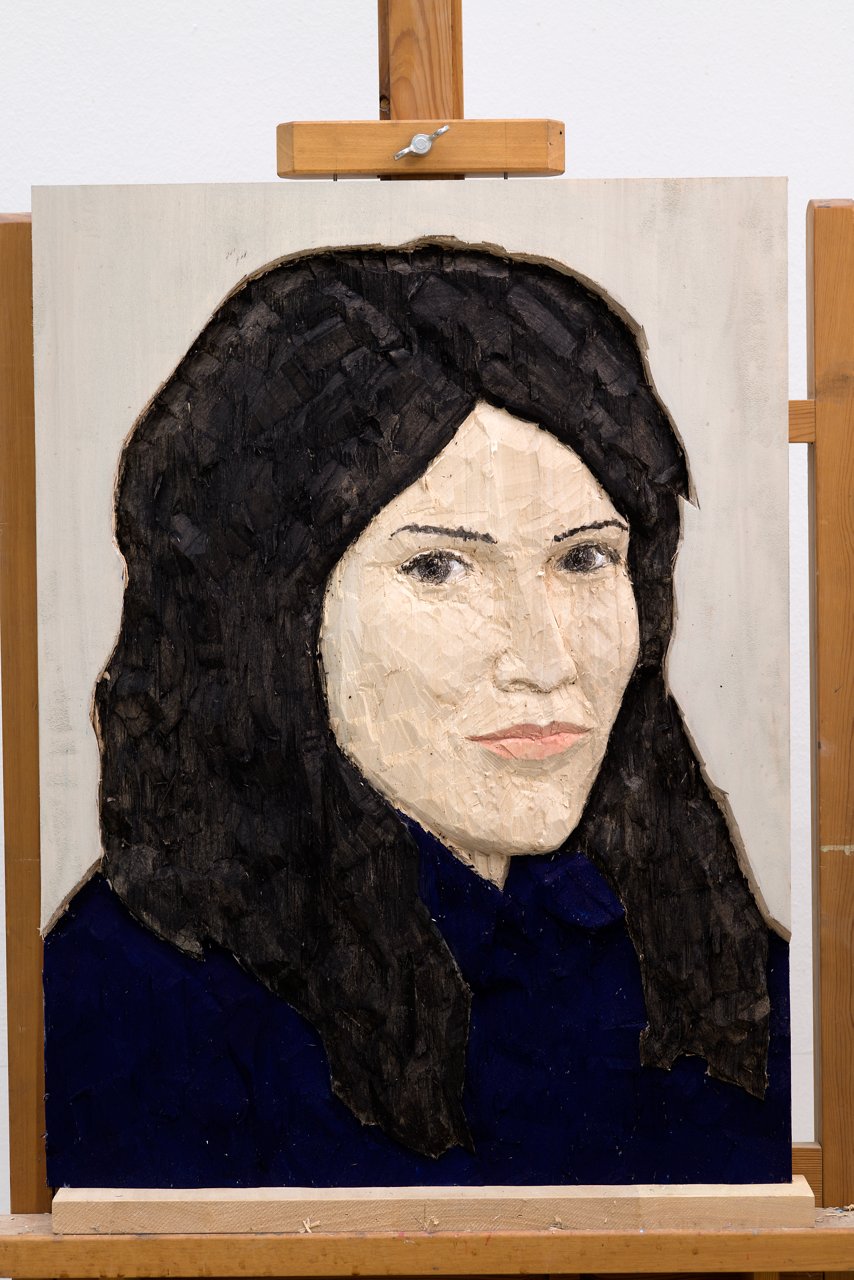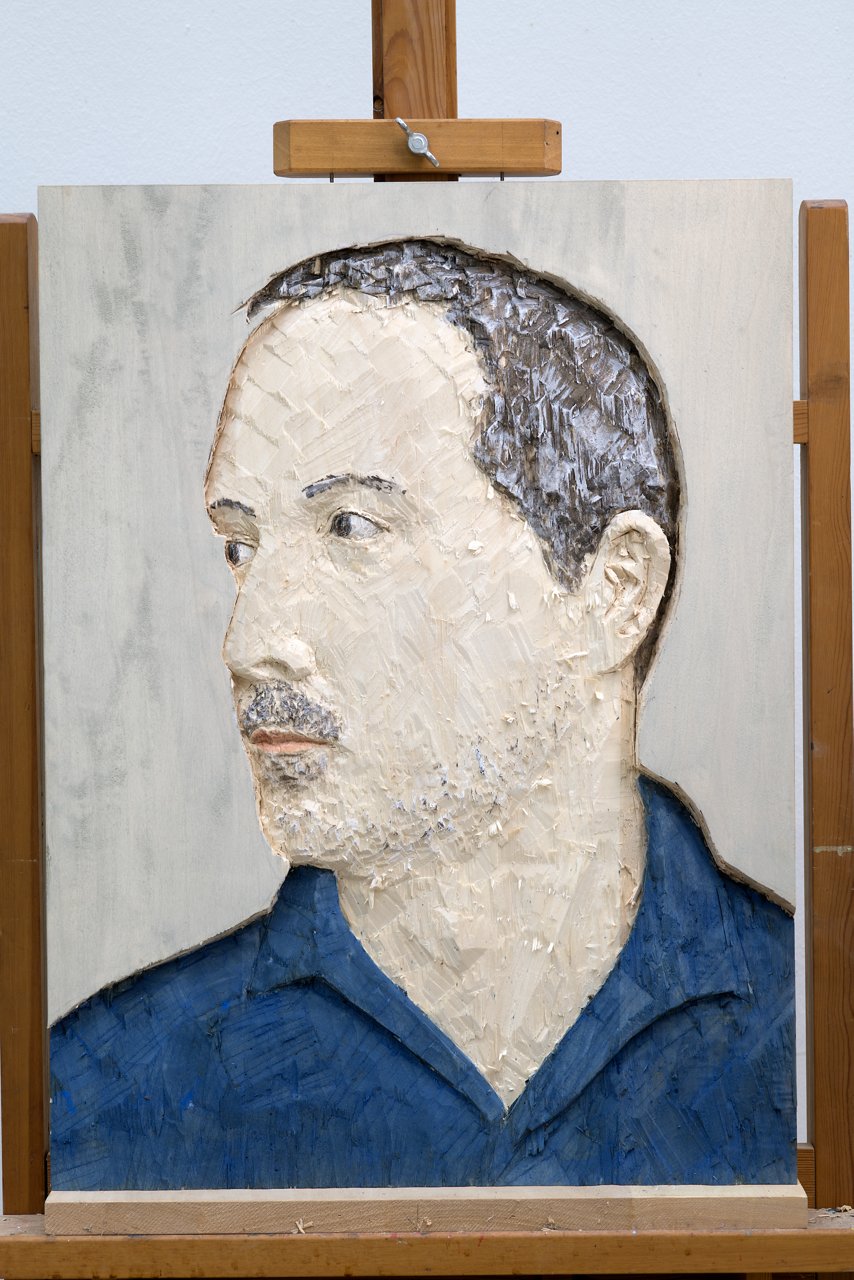 ART PERFORMANCE
Art at the House of Communication
The difference between a good painting and a famous one is the story behind it.
Stories that make paintings famous develop when artworks or artists are publicly noticed and controversially discussed. In other words, when communication arises.
During the guided tours through our collection, we have seen that the participants were interested in the stories behind the paintings - sometimes even more than in the artworks themselves.
To mark the move to our new House of Communication in Munich, we have recorded some of the stories we tell at our art evenings in this booklet: About our collection, but also about famous paintings from art history.
The Serviceplan collection is also an expression of the fact that we see our clients not only as business partners and our colleagues not only as employees. It is a symbol of respect and appreciation for the many people we meet every day in our House of Communication.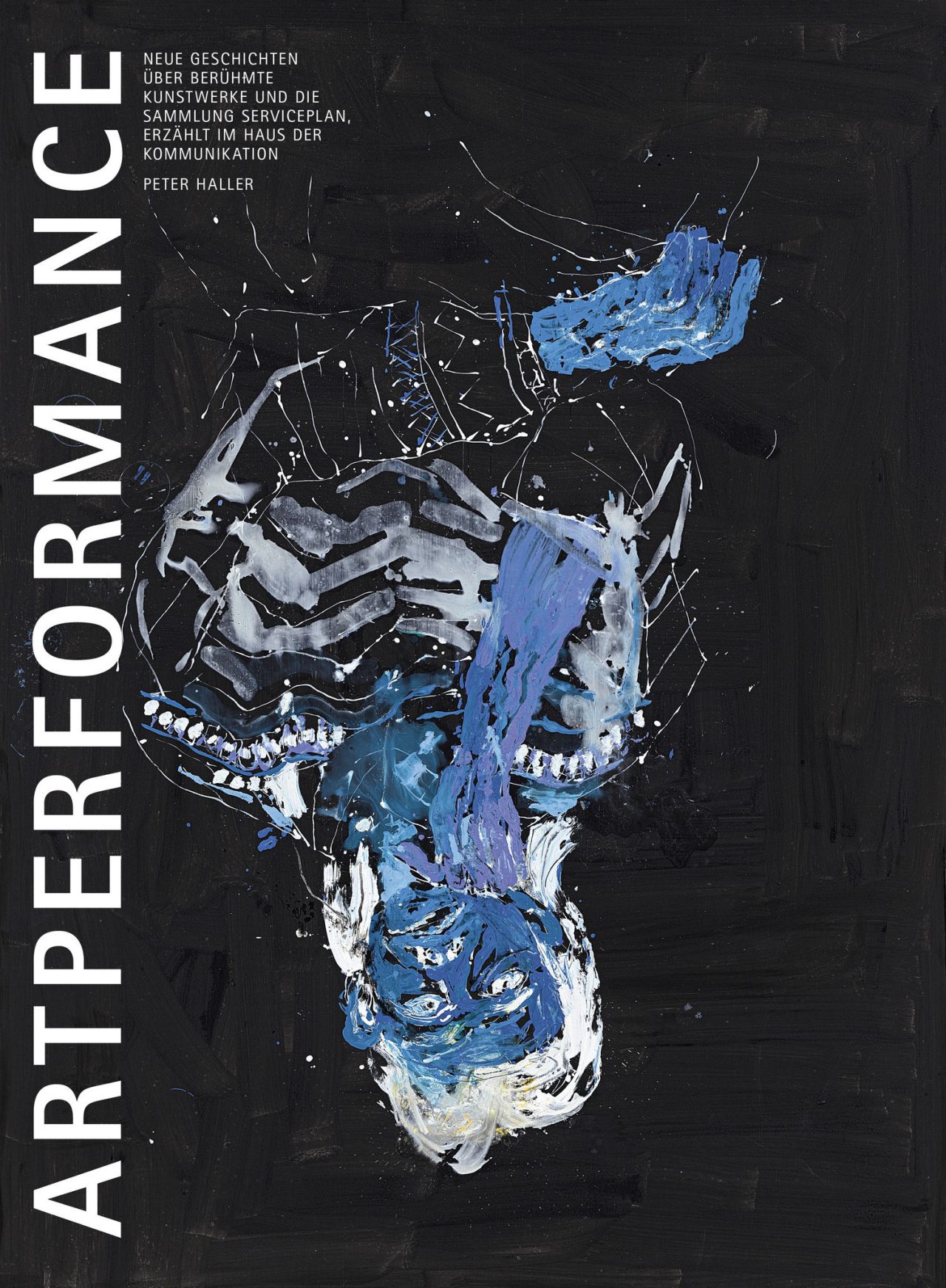 Fragen? Melden Sie sich bei uns!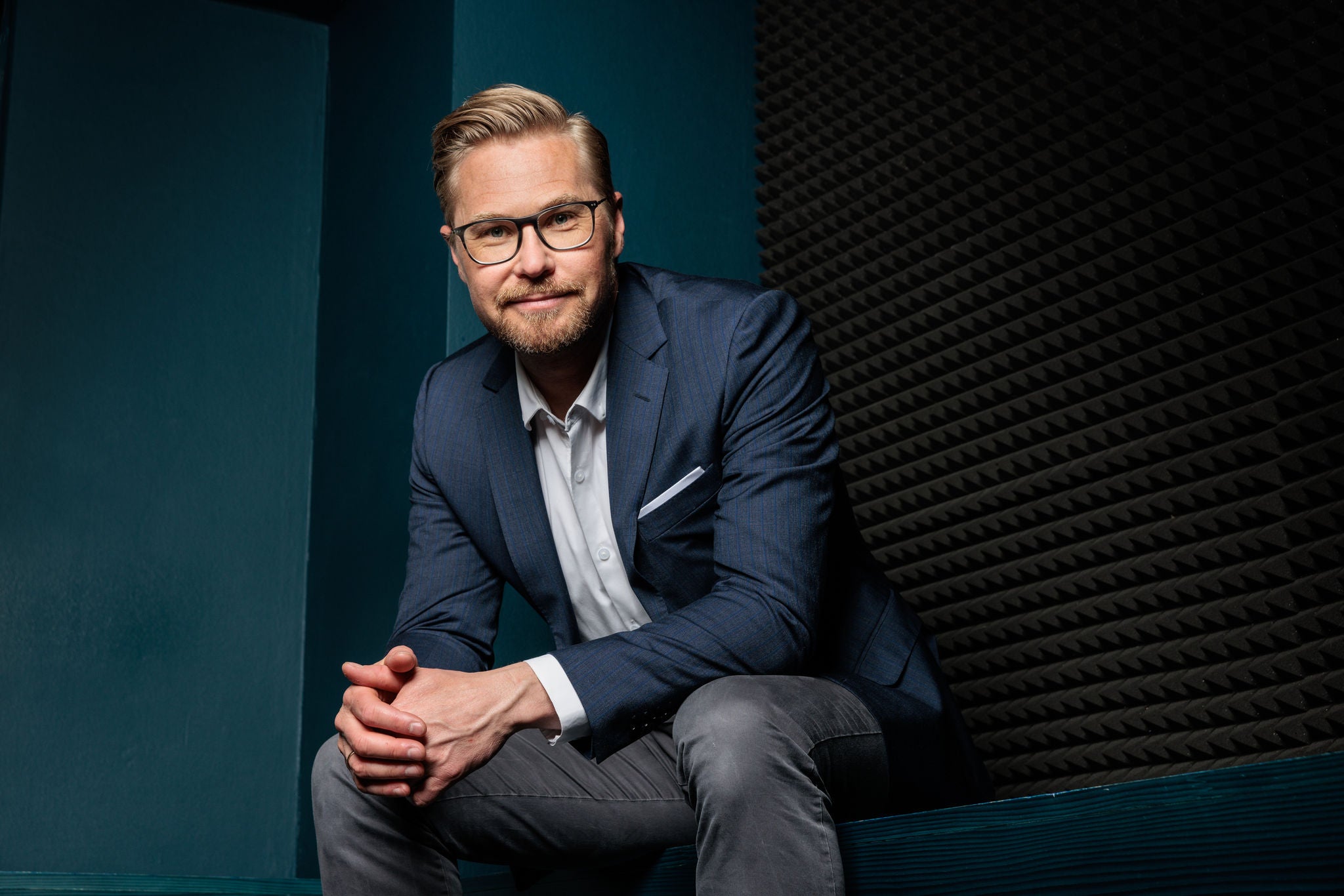 Global Client Development
Fragen? Melden Sie sich bei uns!