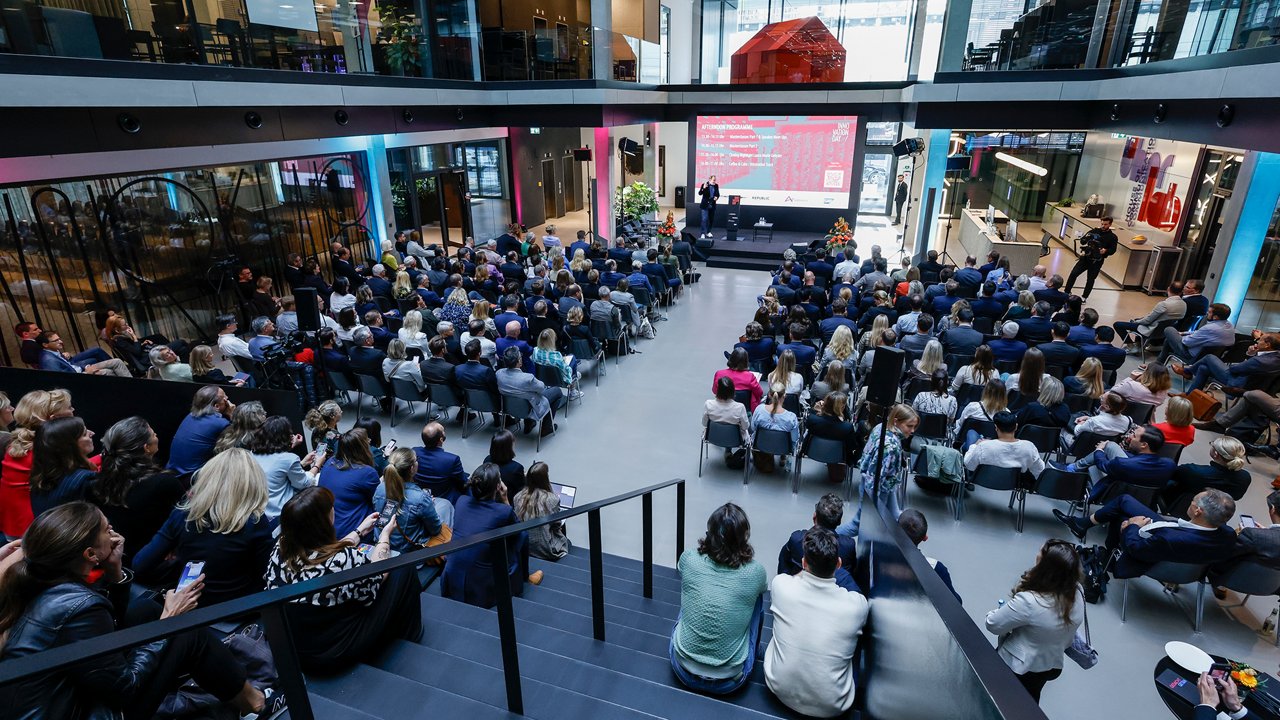 10.10.2023
Innovation Day Broadens Horizons with Global Thought Leaders and AI-Composed Music.
Around 500 guests from business, communications and media at the House of Communication in Munich today
Top speakers such as transformation researcher Prof. Dr. Maja Göpel, AI pioneer Richard Socher, best-selling author Oliver Burkeman, artist Jonathan Meese and racing driver Laura-Marie Geissler speak about the future of brands and communication.
Munich Symphony Orchestra plays live a piece of music generated by AI
New concept made the event even more interactive and personal
CMO of the Year" award ceremony tonight
 
Munich, 10th of October 2023 - Expand your own horizon of experience, leave your comfort zone and consistently initiate change: This is what the Innovation Day of the Serviceplan Group and its partners REPUBLIC, AdAlliance and SAP encouraged today under the guiding theme "Expanding Horizons".
The 19th edition was based on a new concept that promoted even more exchange and interaction between the participants from business, research, media and the art scene.
The diverse program - consisting of inspiring talks on the Morning Stage, master classes on marketing megatrends with practical insights, individual speaker meet-ups, and a guided innovation tour - could be individually combined.
 
Inspiration on transformation and AI as well as a revolutionary look at time management on the Morning Stage.
Prof. Dr. Maja Göpel, expert for sustainability policy & transformation research, spoke in her keynote about the three dimensions of transformation. In doing so, she invited people to "take a courageous step forward" instead of looking back and to question ways of thinking and definitions of terms such as prosperity or appreciation. Change, she said, should be seen not just as a challenge but as a great opportunity: "Transformation is a sociocultural adventure." In doing so, she called for, "We need much more attention to the middle, which is willing to find compromises. Not for the extremes."
Generative AI is the topic of the day in marketing and communications. Richard Socher is an absolute pioneer in this field. He offered guests fascinating insights into how the use of this technology will change our economy in the future and where the greatest potential for companies and brands lies. "Currently, we are training AI models to be able to have better conversations," said the founder of you.com. "Foundation models predict the next word in a sentence correctly with a very high probability. So they start to gather a lot of interesting insights. And before we know it, they have a pretty good sense of what the world knows."
In conversation, Dr. Andreas Liebl, Managing Director of appliedAI, and Carsten Knop, Publisher of Frankfurter Allgemeine Zeitung, discussed how Europe can remain competitive in the field of AI and even pioneer it. Dr. Andreas Liebl: "AI is a disruptive technology. We need to define what the world we want to live in looks like - and what values we want to bring to Europe."
Oliver Burkeman, award-winning journalist and author of the revolutionary bestseller "4000 Weeks," inspired in his talk to question and rethink deeply rooted patterns of our meritocracy. He refuses to give productivity tips because they "don't mean anything." Instead, people should fully accept the idea of their own temporal finiteness and focus not on complex plans for the future, but on the next most important and necessary thing, and then on the next and next: "There will always be too much to do. That's not going to change. The real challenge is to be willing to say no to things and just not do them."
 
Practical insights into marketing megatrends in the master classes
Personal exchange in small groups and on individual topics: In a total of 14 master classes, renowned experts provided insights into the latest trends in the marketing and communications industry in small groups.
Artist Jonathan Meese spoke about AI and creativity, racing driver Laura-Marie Geissler about how she finances her sport via NFTs. Hip-hop journalist Niko Backspin and Beginner rapper Dennis "Denyo" Lisk discussed the relevance and authenticity of cultural marketing.
Other participants included experts from companies such as Deutsche Bahn, SAP, Microsoft, Adobe, TikTok, RTL+, Republic and the Serviceplan Group on topics such as Web3, AI and media, sustainability, hyperpersonalization and performance marketing.
 
Innovation at your fingertips: Munich Symphony Orchestra plays AI
Innovative technologies and their possible applications could be tried out by the guests themselves on a guided Innovation Tour. The Munich Symphony Orchestra provided a very special performance, presenting a piece of music generated by AI.
Florian Haller, CEO Serviceplan Group: "After the spread of the Internet and the introduction of the smartphone, we are currently already experiencing the third revolution of the century: through generative AI, computers are learning to think. In order to keep pace in brand management and communication, we must constantly expand our horizons. Our great speakers and masterclasses provided a day of interactive inspiration and food for thought."
#InnoDay23
Photos from Innovation Day can be downloaded here: https://sp-url.com/innoday23-photos.
For more information about Innovation Day 2023, please visit www.innovationstag.de.
Afterwards: The CMO Award Night
For the tenth time, the "CMO of the Year" will be awarded in Munich this evening following Innovation Day.
The "CMO of the Year" Award was initiated in 2014 by the Innovation Day partners to underline the relevance of marketing and the position of the CMO in Germany. The "CMO of the Year" Council, consisting of around 100 marketing decision-makers from renowned German companies, nominates potential candidates and thus ensures a neutral selection. A panel of experts from trade media partner Horizont generates the top 10 from the nominees. The "CMO of the Year" jury, which selects the winner, comprises members of the "CMO of the Year" Council and selected marketing and media experts.
The hosts of the "CMO of the Year" Awards 2023 are: Serviceplan Group, REPUBLIC, Ad Alliance, Snap Inc. in cooperation with: FAZ, Capital, ntv, HORIZONT, Institute for Marketing & Customer Insight University of St. Gallen.
Fragen? Melden Sie sich bei uns!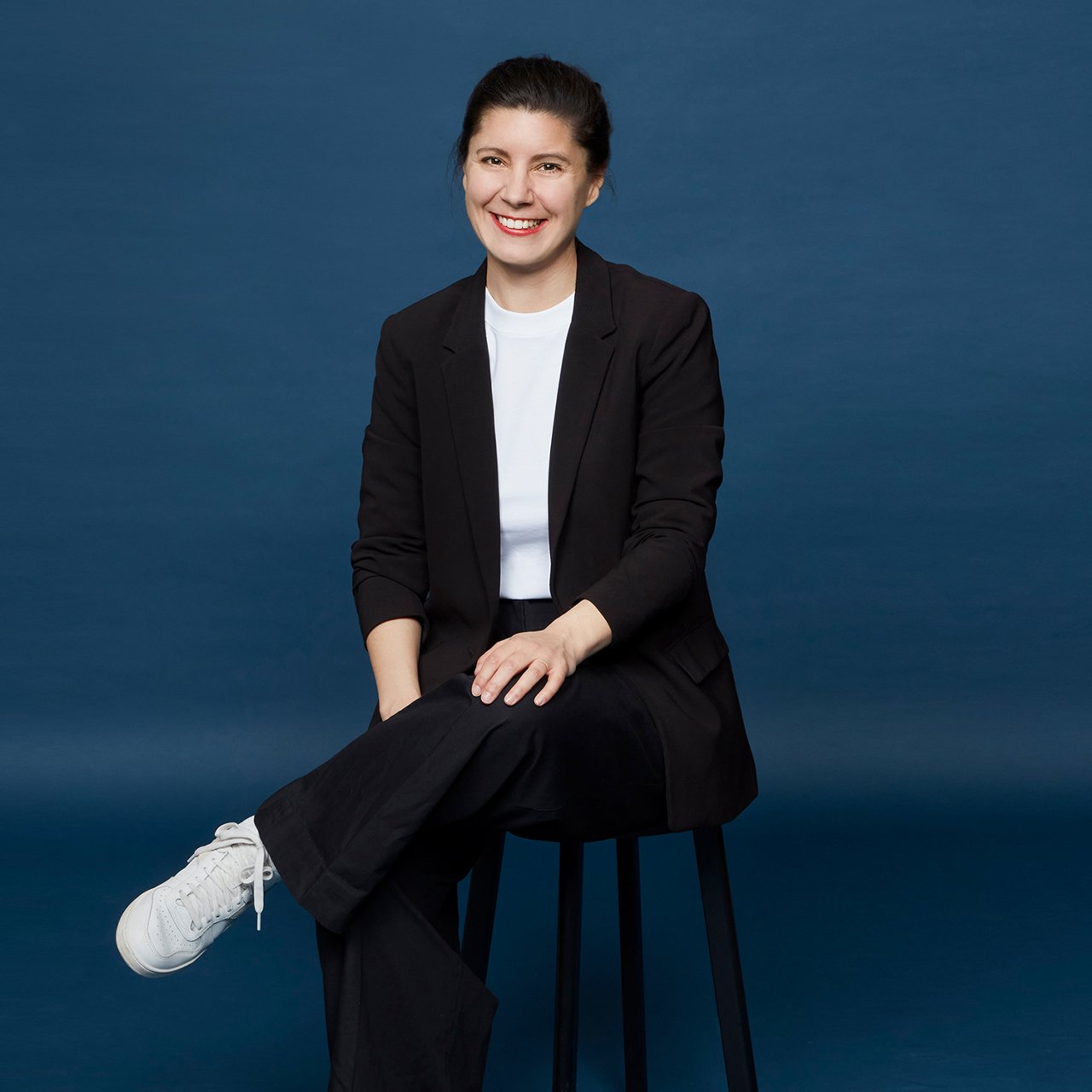 Fragen? Melden Sie sich bei uns!