We have the right job for your skillset
Our channel consultants are absolute experts in their field. Their role is to develop and roll out strategies within a media channel (video & moving images, audio & page, digital). They are the central point of contact for their particular channel, both in-house for our client consultants and externally for our clients themselves. They certainly know that channel inside out – and have the in-depth understanding to match. They are specialists, combining outstanding all-round consulting skills with extensive technical expertise and offering customised client solutions as the icing on the cake. They are responsible for media-specific planning and consulting, extending to media and advertising impact, developing innovations, initiating research projects and the ongoing development of planning tools, standards or special advertising formats.
Our client consultants have a track record in advising clients how to grow. They understand their customers, their target audiences, competitors, and the marketplace. They identify potential growth areas, work alongside our specialists to analyse changing needs and work out upselling concepts. They plan, and take responsibility for, the overall strategy, the budget for all media channels and profitability, plus they work closely with channel specialists and have excellent networking links throughout the House of Communication. In short, they are the key to understanding what makes clients tick – customer whisperers if you like. Their communication and organisational skills are a given.
Our digital consultants are not only digitally savvy, but also extremely flexible and innovative. They have their finger on the pulse of ever-changing consumer behaviour in the digital sector, along with rapidly evolving requirements in the world of digital media, SEA, programmatic and platform advertising. They understand how to reach the right users at the right time with the right message. What's more, they are experts in the corresponding data and tools and know all the ins and outs of a range of platforms including Facebook, Instagram and TikTok. They also have a real radar for trends, spotting even tiny changes and drawing the right conclusions. They develop new digital advertising formats, tools and (programmatic) planning approaches, which in turn have a lasting impact on the market. 
Take a look and get a feel for what Mediaplus has to offer:
Mediaplus is the largest independent partner-led media agency in Europe, part of the international Serviceplan Group, covering a wide range of disciplines. 

The common denominator behind our achievements is enthusiasm. 

Enthusiasm for brands, for communication and for our employees. Our enthusiasm is based on the scope we offer to develop ourselves and our ideas, promoting our culture and ensuring our brands become best brands in the process. Through ownership projects, our colleagues are able to move beyond their work for our clients and do something that allows them to express themselves. These projects are a reflection of their own initiative and individual responsibility.
It's really important that our colleagues enjoy working with us in both the short and long term. This is why we are constantly developing a wide range of additional benefits, including those requested and recommended by our own staff. After all, who is better placed to know what they need?
Here is a quick overview of what we currently offer.
Happiness and a sense of well-being are definitely linked to the ability to combine work and home life in a harmonious manner, or indeed to keep them separate in a way that works for you. Each person's needs may vary, just as all people are individuals. Therefore we offer flexible working hours and the ability to work from home as standard.

Our Campus programme also covers ways of looking after your mental health (promoting a work-life balance, resilience, relaxation techniques (such as autogenic training), yoga, etc.). And our sports and exercise programme and our company bikes give you the chance to work out and clear your head.
Here at the Mediaplus Group, we are keen to offer opportunities for long-term professional development. We therefore have a broad Campus programme covering education, training, and development opportunities in a variety of specialist areas. You can attend workshops and seminars to polish your skills in technical specialisms, working methods and social aspects.

If you want to hone your skills even further, we also offer you the chance to attend a course at Steinbeis University (Bachelor's and Master's degrees), as well as trainee programmes and a range of coaching sessions.
Our head office in Munich offers childcare facilities for parents, but we can also help staff on other German sites to find suitable day-care for their children. Our Campus programme includes a variety of presentations and workshops on family matters to help you combine career and family life. We also work alongside organisations offering holiday activities and arrange regular meetings for parents in the Serviceplan Group to allow them to exchange experiences with like-minded people.
Employee assistance and support are basic pillars of our culture. Initially, we offer two onboarding programmes: the general Serviceplan onboarding course, which explains our group culture and structures, then the more technical Mediaplus onboarding session, which explains this whole area in more detail. During the first six months you are also invited to attend new starters' coffee mornings on a weekly basis where you can network with other newbies from different teams and agencies.

But even when you've got your feet under the table, we are still here to support you and help you progress through the company. Our in-house mentoring programme offers the opportunity for mid-level colleagues to network with group managers from across the various sites and disciplines. This programme encourages dedicated employees to meet and support other colleagues, allowing them to grow in specific areas. As such, it has proved a boon for all involved, for mentors as well as the mentees themselves.
It goes without saying that we also offer additional benefits over and above those we've mentioned. These range from events about corporate benefits to our Global Experience Programme, which allows our colleagues to get to know our international sites.
Our 12-month trainee programme offers university graduates without any professional experience a practical introduction to media planning. Our trainees will join an established client or channel consultant team where they will follow an agency-based in-house training programme over a number of weeks. They will learn how to plan online and offline media from scratch, gaining in-depth insights into other important aspects of the agency's business (such as media procurement and controlling, billing and research). In addition to our extensive Campus programme, they will also be able to attend workshops, some of which last several days. In addition, they are offered the opportunity to spend their two Integration weeks in different departments or agencies within the Group to get an even better grasp of the Serviceplan universe. This may include spending two weeks working at one of the creative agencies, for example. On successful completion of the trainee programme, our trainees may be invited to join us on a permanent basis.
University graduates with initial professional experience in media or media planning can join us as juniors in the fields of client consulting or channel consulting to broaden their practical experience. Of course, there's always the option to start in other media sectors such as research.

Prospective entrants who have completed a commercial training course but have no agency experience can receive on-the-job training as juniors in departments such as Procurement and Accounts, learning about other activities in the process.

Our juniors attend our in-house training programme over a number of weeks and can also take advantage of our extensive Campus programme to develop their personal and professional skills.
Do you love being creative and working as part of a team? As a placement student, you'll be helping your team with their day-to-day activities. During your time with us, you'll be able to polish the skills you'll need to succeed in your future career.  

You can work with us for up to 20 hours a week, or even full-time during your university holidays. If you'd like to join us as a placement student, all we ask is that you take pride in working independently, are committed and able to use your own initiative. You should also be at least in your second semester and keen to take on a new challenge.
Safety is our number one priority, which is why we are currently conducting job interviews virtually. Towards the end of the application process, we may also arrange a face-to-face meeting in the agency with you to give everyone involved a better picture. Here we will adhere strictly to our hygiene concept, which we will inform you about in detail prior to the meeting.
We were offering our employees flexible working hours and mobile office opportunities long before the coronavirus struck. To keep the risk of infection as low as possible, the majority of our colleagues are currently working from home. But our Houses of Communication are still open daily, enabling every member of staff to decide for themselves where they wish to work.  
Our extensive hygiene concept ensures the highest health and safety standards for all our colleagues. This includes, for example, reducing the number of workspaces and ensuring the required distance between them, mandatory mask-wearing when employees are away from their desks, a booking tool for meeting rooms and more.
As a cultural asset, diversity is synonymous with the tolerance and appreciation of all people, regardless of their gender, social or ethnic background, age or sexual orientation.
We want to work in a diverse and inclusive culture and treat all our current and future colleagues with the utmost respect – which, after all, is the only way to foster innovation, creativity and variety.
Together, we are committed to providing an unbiased, tolerant and equal opportunity workplace for all colleagues at all times. Discrimination of any kind has no place in our company.
Check out our current vacancies here.
Let's get in touch with us!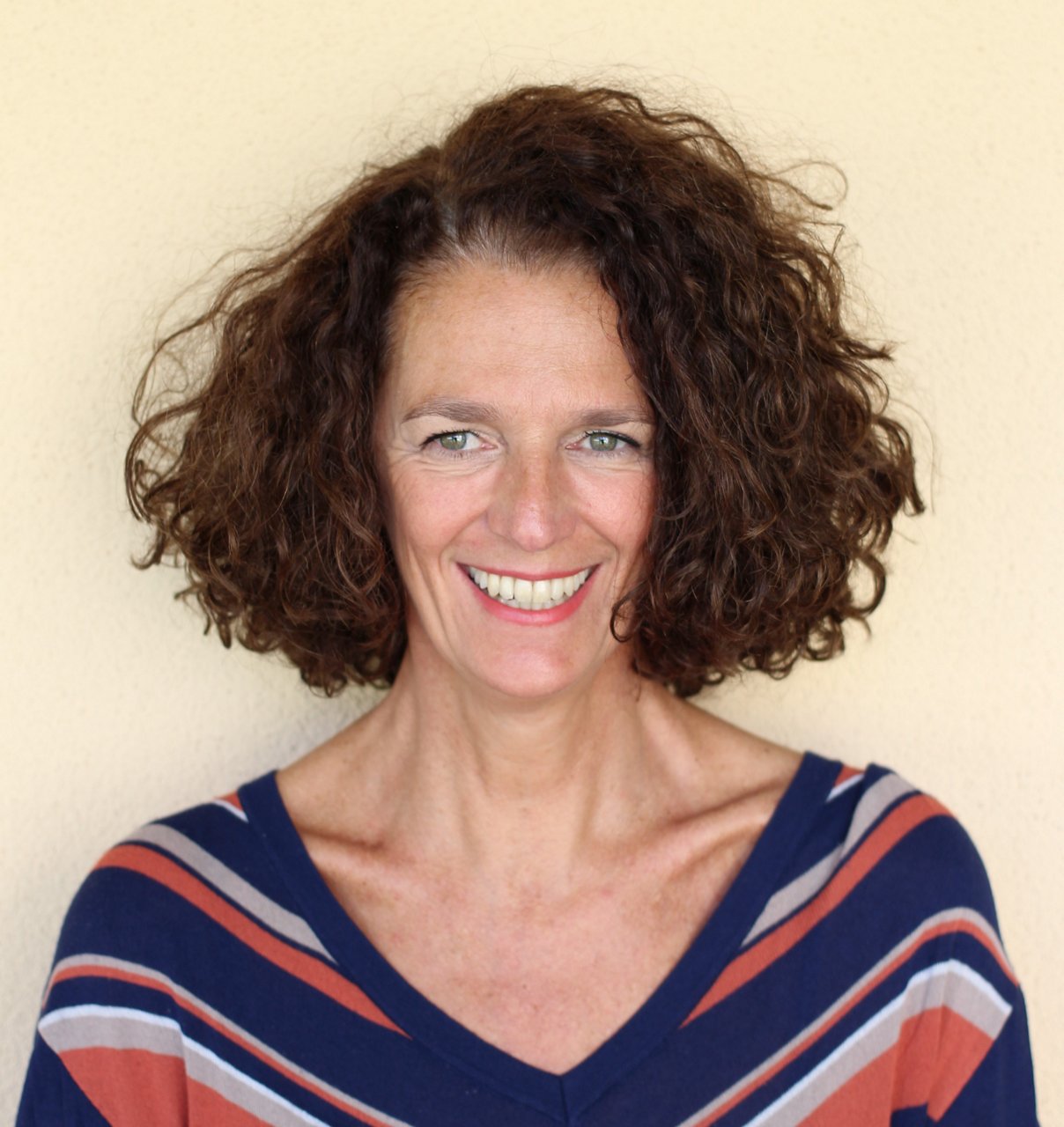 Let's get in touch with us!