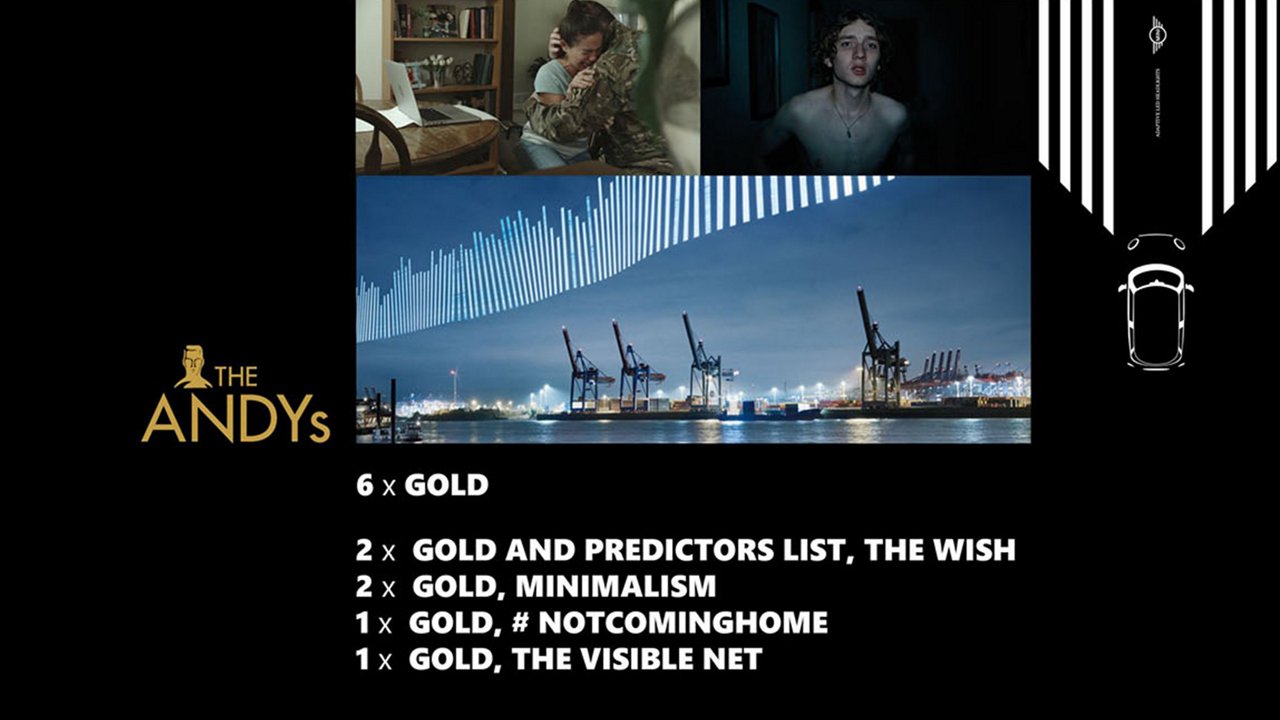 04.04.2022
Gold Rush for Serviceplan Group at The ANDYs 2022
6 Golds awarded in total for work with MINI, O2 Telefónica, PENNY and Newtown Action Alliance make Serviceplan Group the most awarded independent agency
Munich, 5 April 2022 – Serviceplan Group were the most awarded independent agency of The ANDYs 2022, experiencing a 'gold rush', with 6 Gold awards in total.
MINI 'MINImalism' from Serviceplan Middle East and Serviceplan Bubble won 2 Gold (in Craft); PENNY 'The Wish' was awarded 2 Gold (in Idea and Craft); Newtown Action Alliance #NotComingHome won 1 Gold (in Idea); and O2 Telefónica 'The Visible Net' won 1 Gold (in Craft).
Furthermore, PENNY 'The Wish' was named as 1 of 10 pieces on the ANDY´s 'Predictors List', which indicates that this campaign has a 90% chance of winning big at upcoming global awards.
Alexander Schill, Global CCO Serviceplan Group, commented: « So proud to have a sweep of gold awards at The ANDYs 2022. The ANDYs select work on the basis of bravery, craft and innovation, which are all qualities we at Serviceplan Group pride ourselves on pushing for, and it's not only thanks to the innovation and creativity of our teams, but also to the bravery of our clients that we have been recognised with 6 Gold ANDY awards. It's testament to the bravery and trust of our client PENNY, that 'The Wish' has won 2 Gold ANDYs and is selected for the Predictors List to sweep the awards board globally. »
The ANDYs is an "idea" based show, with all mediums and forms viewed in equal weight through a different lens including Craft, Reset/Innovation, and Bravery. The nature of their model creates an equal playing field. "No categories" does not mean less chance to win, it means an equal chance. Bravery is the element that The ANDYs attribute to the most forward creative thinking, as it is both an ambition and a belief. The ANDYs formally honour the collaboration between the creative agency and their brand marketer who ultimately takes the risk.
View all The ANDY Awards winners and the Predictors List here: https://www.andyawards.com/winners/.