Job-sharing at Plan.Net: Anke Eberhard and Helena Rheborg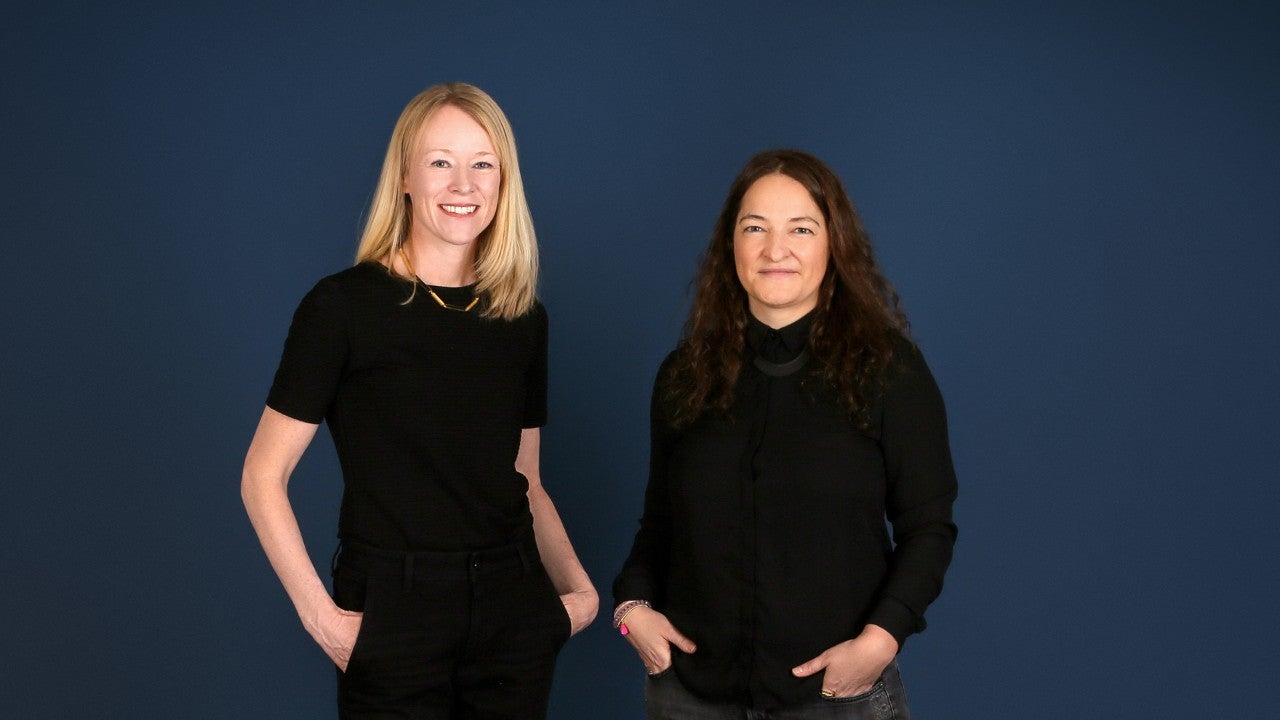 09.08.2022
Job-sharing at Plan.Net: Anke Eberhard and Helena Rheborg share the role of Head of Delivery Management
Anke Eberhard and Helena Rheborg have taken up the position of Head of Delivery Management as a job-sharing model at Plan.Net Holding. They have both already served as Heads of Delivery in their previous capacity: Anke Eberhard at the Marcom Engine, and Helena Rheborg at Publicis Sapient. In their current role, they are responsible for managing the agency and the cross-border provision of large-scale digital programmes for customers.
Munich, 9 August 2022 — Anke Eberhard and Helena Rheborg take up their post as joint Heads of Delivery Management at Plan.Net Holding. As a partner for digital experience and commerce, the Plan.Net Group offers a multitude of services across a range of agencies and countries. In their shared capacity, Anke Eberhard and Helena Rheborg ensure that the Plan.Net Group functions seamlessly as a multi-service organisation. To fulfil this purpose, it is intended that the range of services across agencies, in particular the provision of major transformation programmes, should be strengthened further.  
"Our task is to pool our expertise and make it available across all agencies of Plan.Net in such a way that we will, as a team, be able to provide our customers with optimum support in their digital transformation, via large-scale programmes in the field of digital experience and commerce. I am really looking forward to taking on this role alongside Helena Rheborg, with whom I have already collaborated successfully", declares Anke Eberhard.
Anke Eberhard and Helena Rheborg have many years of international experience in delivery management, and know each other from their time at Publicis Sapient. There, Rheborg was deployed in Director Programme Management as Head of Delivery for Germany, Austria and Switzerland, serving customers such as Audi, Bosch and Siemens. Meanwhile, Anke Eberhard comes from the Marcom Engine, where she was likewise appointed as Head of Delivery. Before her engagement at Publicis Sapient, she worked at denkwerk in Cologne for seven years. 
"This is how, as well as by upgrading our nearshore and offshore capacities, we are expanding our international presence. In the process, Plan.Net is offering a fully integrated local and global service catalogue, which covers countries and agencies. The task for both Anke and I, as Heads of Delivery Management, is to pave the way for our organisation and project managers to be able to deliver major multi-service programmes with locally-dispersed teams", states Helena Rheborg.
Wolf Ingomar Faecks, CEO of Plan.Net Group, is delighted to have found a well co-ordinated team for this important position: "With Anke and Helena, we are strengthening the provision of our digital experience services across agencies and national borders. At the same time, the joint appointment reflects the agility and preparedness for transformation that our sphere of work demands nowadays."