Strategy
From target group analyses, persona models, social media and search relevance, to extensive data science and market research: we conduct in-depth research, derive insights, and develop the most suitable communication strategy - always aligning with the target group's needs.
Content creation
We've devised a method for consistently striking the perfect chord: Predictive Content. By continuously analyzing the market and target audiences, we provide data-driven, tailored content. It's captivating, inspirational, surprising.
Distribution
Even the best content is rendered ineffective if it doesn't get seen, heard and experienced. We make sure that the tailored content reaches its intended audience precisely and contributes effectively to achieving objectives..

Content ecosystem
AOK 360° Customer Journey
The customer
The Allgemeine Ortskrankenkasse (AOK) comprises eleven regional AOKs and is one of Germany's largest health insurance companies. Founded in 1884, it currently provides coverage for more than 27 million people - nearly a third of the entire population. Over its 130-year history, the health insurance fund has evolved into the leading health brand.
The challenge
How do you reach 27 million people with information about preventive health care, and topics on health education and overall well-being? As a public health insurance provider, AOK is legal obligated to educate people. The aim is to inform as many individuals as possible about health issues, to motivate them to adopt healthier lifestyles, and to offer preventive measures to ward off illnesses.
This undertaking presents a challenge due to the need to convey complex content, reach a heterogeneous target group spanning various age groups, educational backgrounds, and interests, and address varying levels of health literacy.
In order to solidify its position as the largest health brand and the authority on health education, AOK must not only maintain but also enhance its visibility and expertise in health-related matters – both online and offline.
Serviceplan is tasked with developing an overarching and integrated content ecosystem that encompasses all relevant channels and delivers content tailored to individual personas.
Our solution
In order to meet the enormous demand for in-depth health content, we have created an integrated, self-learning system that generates and delivers target group-specific content.
Whether it's in print, online magazines, or social media – policyholders and individuals interested in health access the relevant content they require: fast, informative and entertaining. In doing so, we empower users to improve their lifestyle in the pursuit of better health..
The result
A content ecosystem of high quality and quantity, resulting in substantial reach across various channels. The cross-channel communication approach thus achieves a high level of target group coverage.
It increased the visibility of AOK's content to such an extent that the website, for example, ranks among the top 100 domains in Germany. Simultaneously, a credible expert position has been established, providing policyholders and interested parties with ongoing guidance and reference points for health-related inquiries. Additionally, AOK's content campaigns have garnered multiple awards. For example, a campaign addressing the significant topic of nursing care won the German Prize for Online Communication and received gold at the Comprix Awards.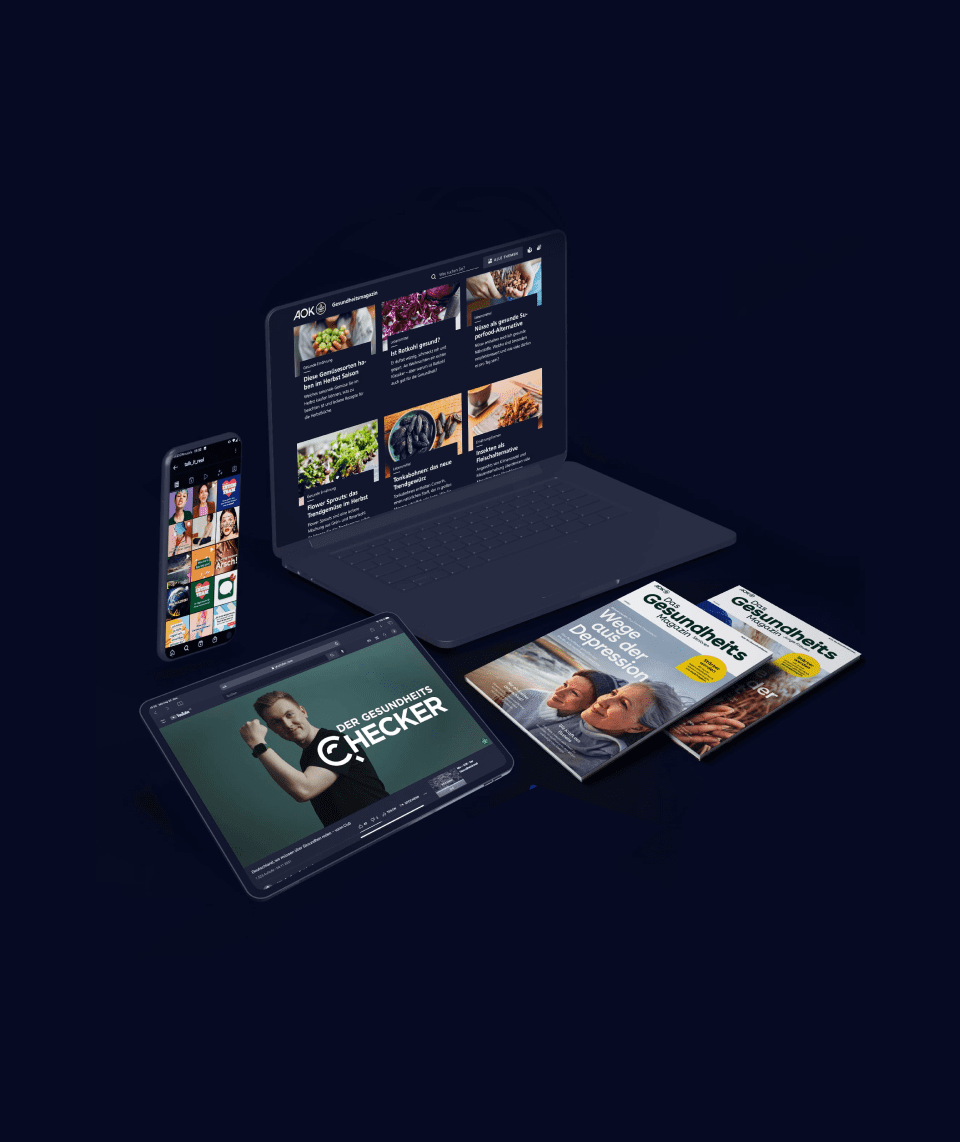 For approximately a year, we have been accompanying the market launch of the new WMF Avantgarde. We have created and photographed over 200 exceptional recipes catering to every taste and occasion for this smart cooking appliance designed for the ambitious home chef. These are showcased on the Avantgarde's expansive display or within the app, offering inspiration for the upcoming culinary endeavors. Supplementary step-by-step videos simplify the process of recreating even the most challenging cooking steps. Plus, we introduce fresh editorial inspirations on a weekly basis to make your everyday cooking even easier.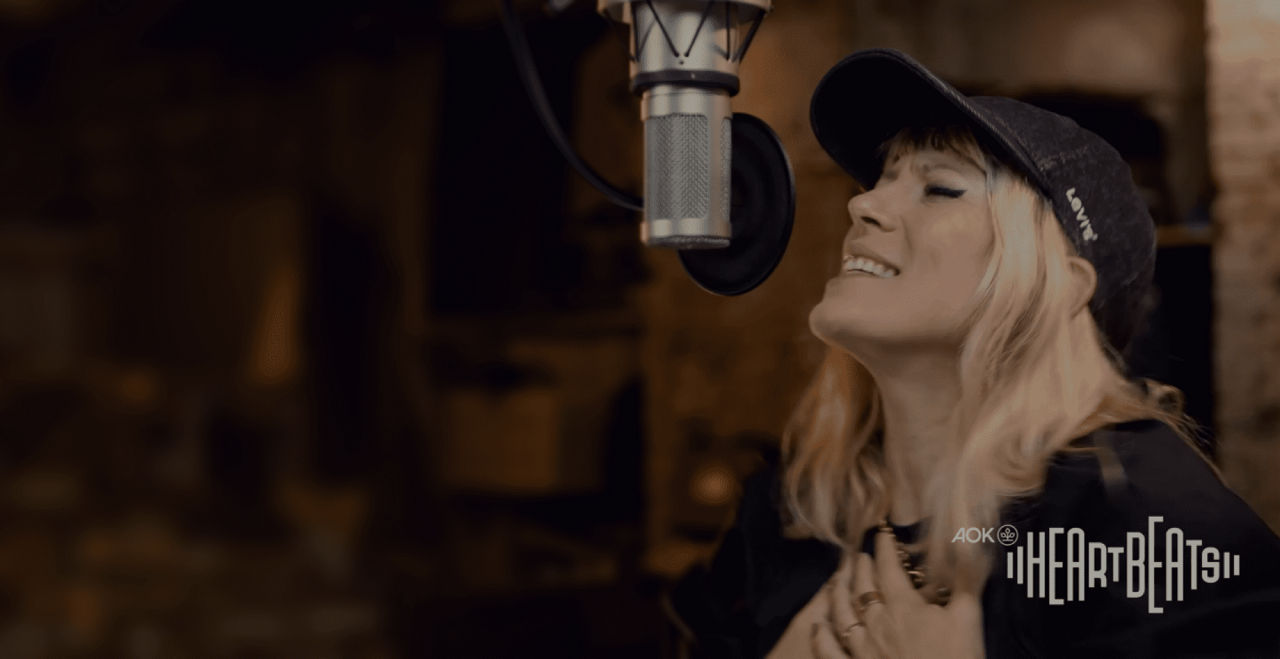 Can you turn heartbeats into music? You can! With our AOK campaign 'Heartbeats', we take a unique approach to raising awareness about heart health: We created songs exclusively from heartbeats, composed by musician Bürger Lars Dietrich, Youtuber Marti Fischer, the band MiA, and singer Rola. This initiative serves to shed light on a critical health issue and promotes the impactful message: 'Listen to your heart'! The social media campaign primarily runs on Instagram and YouTube, encouraging users to create their own heartbeat songs using our samples.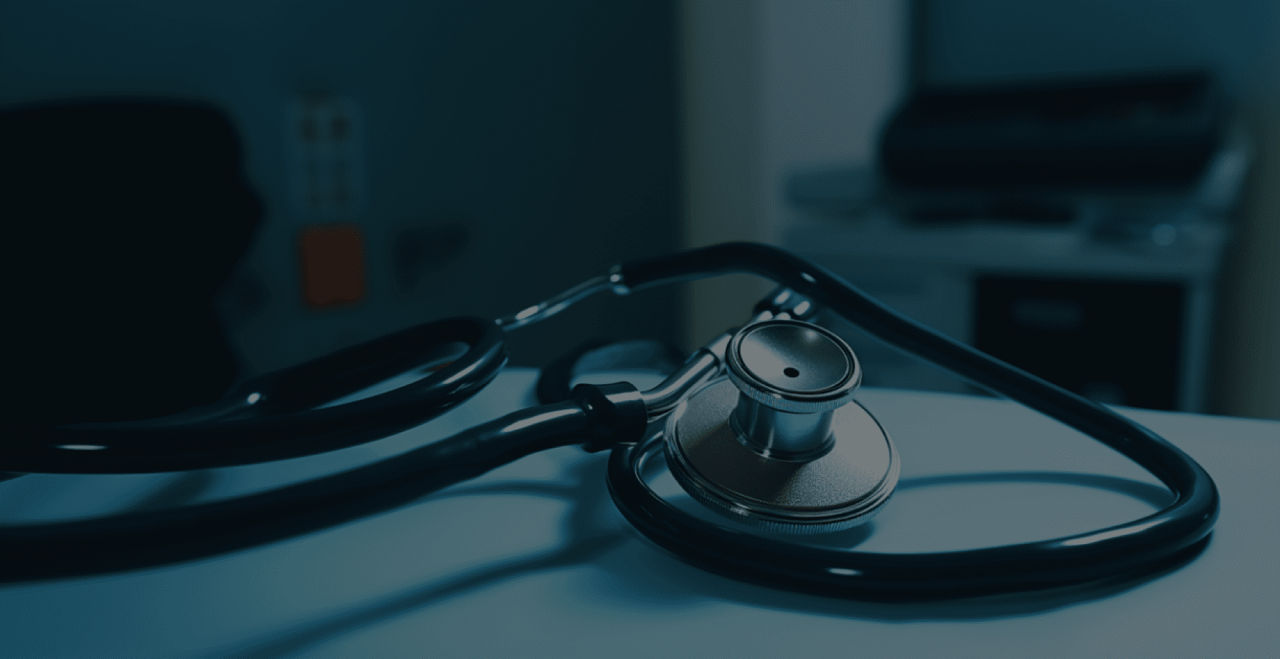 With the launch of Herzmedizin.de, the German Society of Cardiology (DGK) and the Association of Cardiologists in Private Practice (BNK) have created a comprehensive knowledge platform for DGK members, experts, and non-professionals in the field of cardiac medicine. In this joined endeavor, Serviceplan Editors served as a primary partner, developing and providing the holistic platform, including strategy, conceptualization, technology, and content – all from a single source.
Serviceplan Editors has been managing the communications of the North Rhine-Westphalia Chamber of Nursing for over two years, ever since its inception as a founding committee. We provide comprehensive support for Germany's largest state chamber of nursing, from editorial support for the members' magazine and the chamber's website to activation campaigns and the campaign website for elections.
How we work
Our self-image
Customer-centricity
We ensure that our clients are not only understood, but also heard. To achieve this, we don't create individual pieces of content, but work holistically. We are editors, consultants, strategists, creatives and media experts.
Without limits
We know our target groups and their preferences. Our stories know no boundaries – which is why we seamlessly share them across all channels. We are online. We are social media. We are print. We are AR/VR. And we are cross-media all at once.
Content strategy
We work performance-oriented and data-driven and know that messages can only make an impact if they are delivered optimally. So, before we get started, we ask the crucial questions of where, what, when and how.
Born integrated
We are integrated. As part of Germany's largest independent agency network. Our strategic, creative, editorial and media resources are excellent.
Clear values
Our ethics and integrity are unwavering. We honour the trust of our clients and avoid manipulative practices. Our work is characterized by depth and authenticity.
Interdisciplinary
Our team comprises experts from diverse disciplines, and this wealth of knowledge infuses every project. We are adept at handling sensitive issues and engaging with vulnerable target groups. To achieve this, we work with the utmost care and responsibility.
We want you
Join team Serviceplan
Munich, Hamburg, Berlin, or remote? Your place of work is irrelevant to us, as long as you love good content as much as we do. Check out our open positions and apply.