Challenge
#YourReasonToDonate, donation campaign
with an unusual twist
Conception and implementation of a 360-degree campaign for the Christmas season with the aim of generating donations. In addition, the campaign is to set itself apart from the usual appeals for donations and make use of new ways of communicating this sensitive topic.
"We support children as strong and self-determined personalities. The aim of our Christmas campaign is to generate strong, understandable communication that raises our profile, especially among a younger target group. We are very pleased to have found such an original, creatively strong way to do this."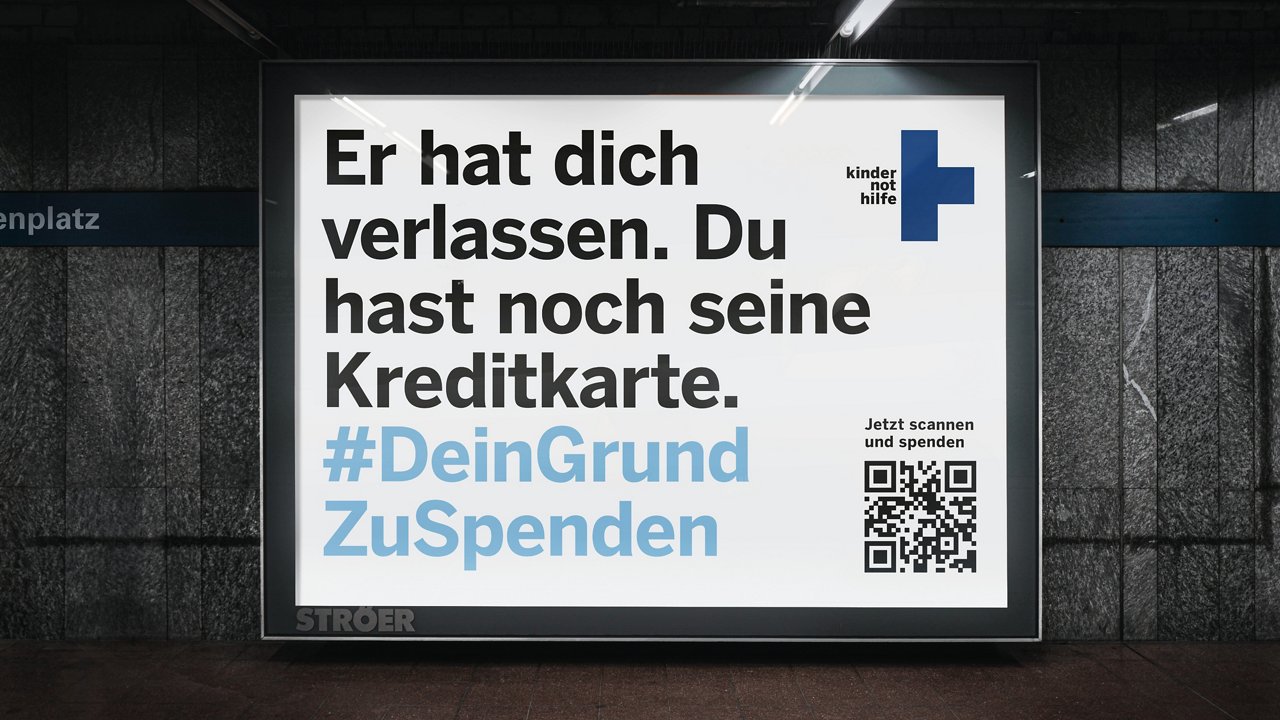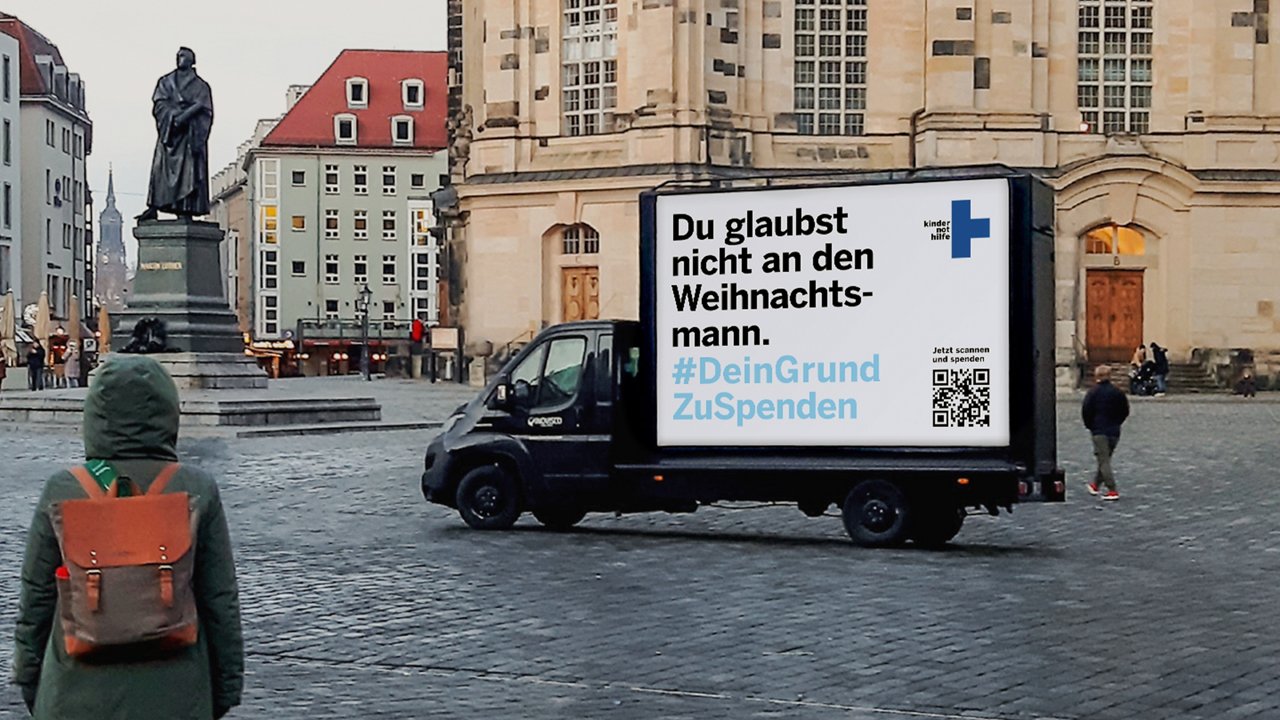 Solution
Giving everyone the chance to become a donor with honest motives
We took a different approach:
With the campaign platform #yourreasonfordonating, we picked up potential donors with their very personal donation motifs - in strong typography, sometimes with a wink, sometimes with a serious background, but always close to the pulse of the times. In this way, we brought the topic closer to everyone. And in a tone of voice that we rarely see in German NGO communication: Cheeky, courageous, honest and thus entertaining.
We created about 100 headlines that reached potential donors at various touchpoints: OOH billboards, ads on cabs, digital, via social media and in ads. For the social context, we worked with Meta to set up hypertargeting so that we could target people while they were shopping or at airports according to their current situation.

"Fundraising campaigns often make use of altruistic motives, which is absolutely justified. But this time we're taking a different, unusual approach and tone. We pick up donors honestly and entertainingly with their very personal motives for donating. In this way, we are close to people's everyday lives, create awareness and give everyone the chance to become a donor."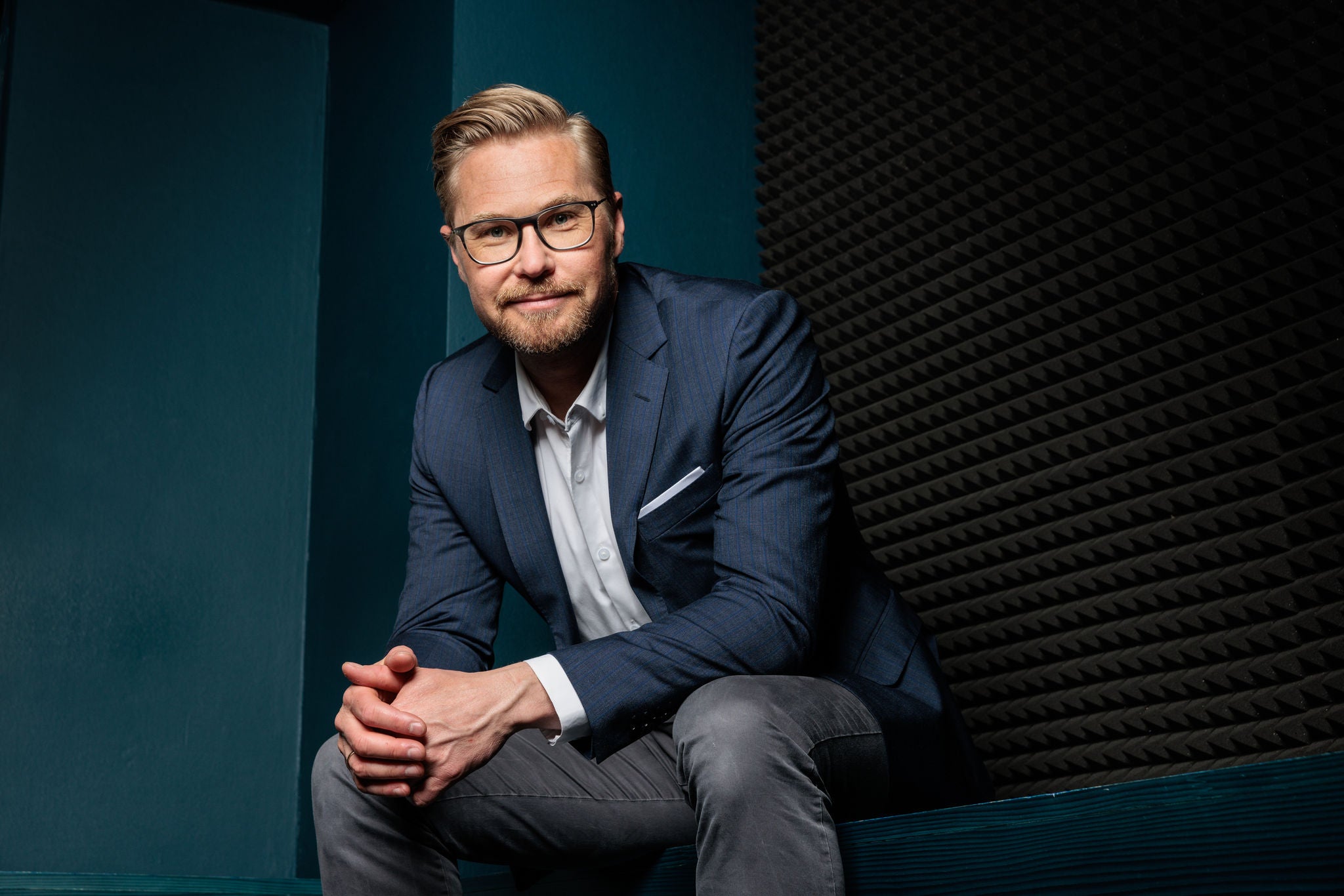 Global Client Development