Challenge
Making an optician's target group addressable?

In addition to its traditional communication channels, Apollo is increasing its online presence. But how do you target an optician's potential new customers digitally?

In fact, exactly this "zooming" mentioned above can be read out and addressed via the user's browser. The first zoom-level targeting! A perfect tool for the optician brand Apollo to reach its target group. If a user increases the zoom of his browser to 150% or higher, this information is transmitted. Only then is our interactive ad played out, suggesting an eye test. Here, a call-to-action invites users to take a free professional eye test at a nearby Apollo Optik store.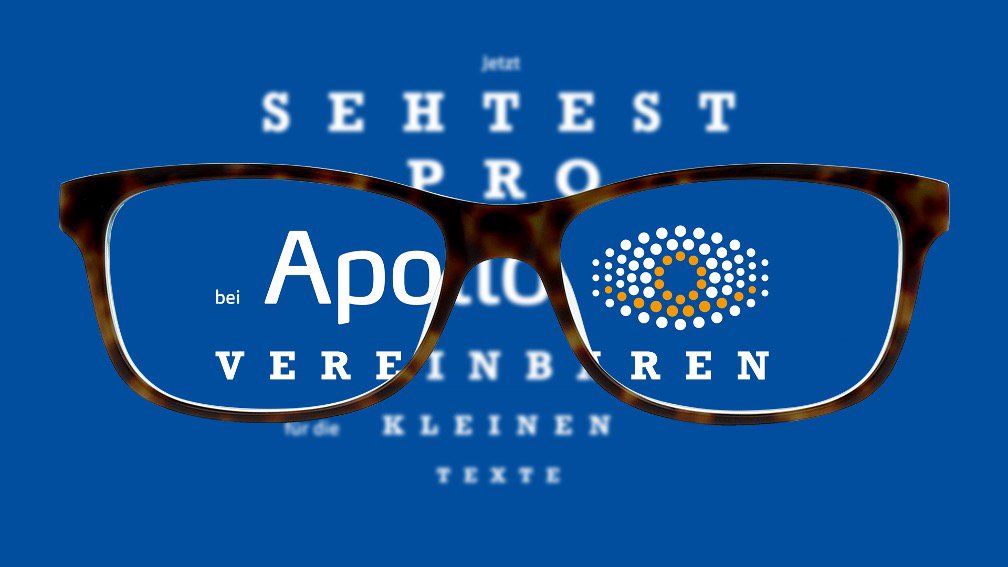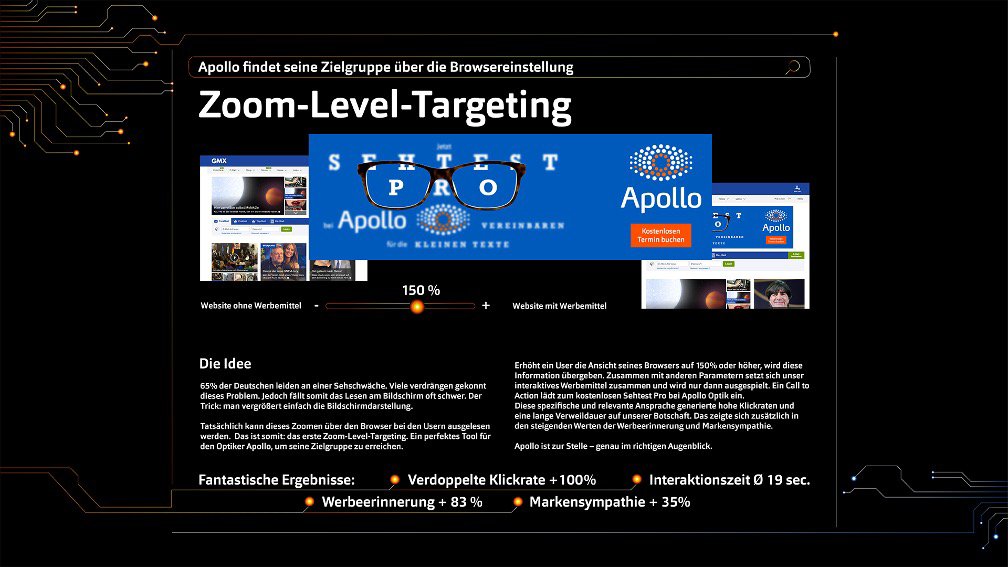 Solution
Apollo is present - at exactly the right moment
This specific targeting made addressing users with potential interest in an eye test possible – at the perfect, personally most relevant moment.
During the campaign period, the click-through rate doubled from 0.23% to 0.46%. Our ad achieved a high average interaction time of 19 seconds. In addition, we generated a significant increase in ad recall +83% and brand sympathy +35%.

"With our "zoom level targeting" we create a customized, future-proof, cookie-free targeting for addressing of the most relevant target group more effectively and efficiently."
Creative-Media / Project Management

The Internationalist Awards of innovative Media
Let's get in touch with us!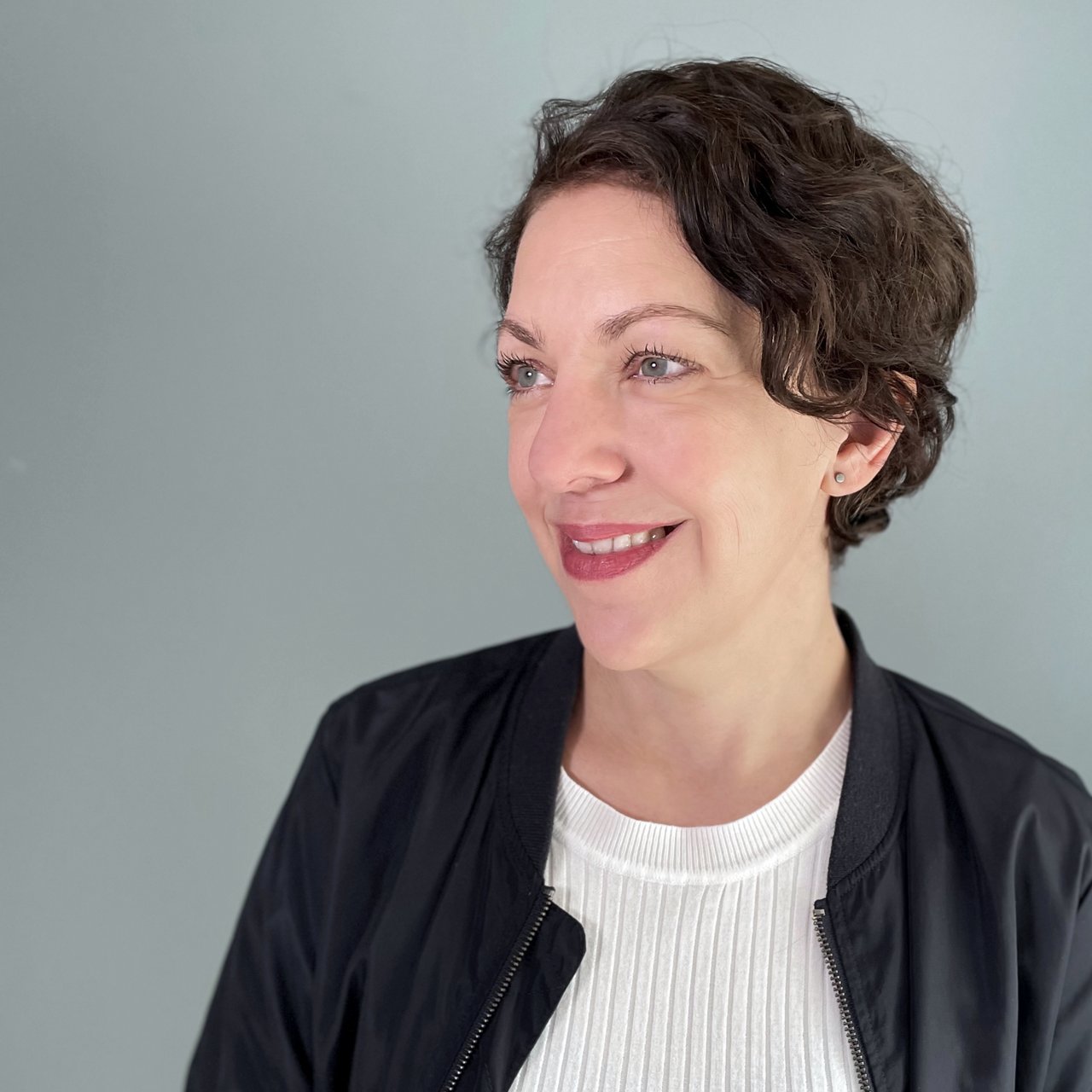 Let's get in touch with us!