The Serviceplan Group is on the move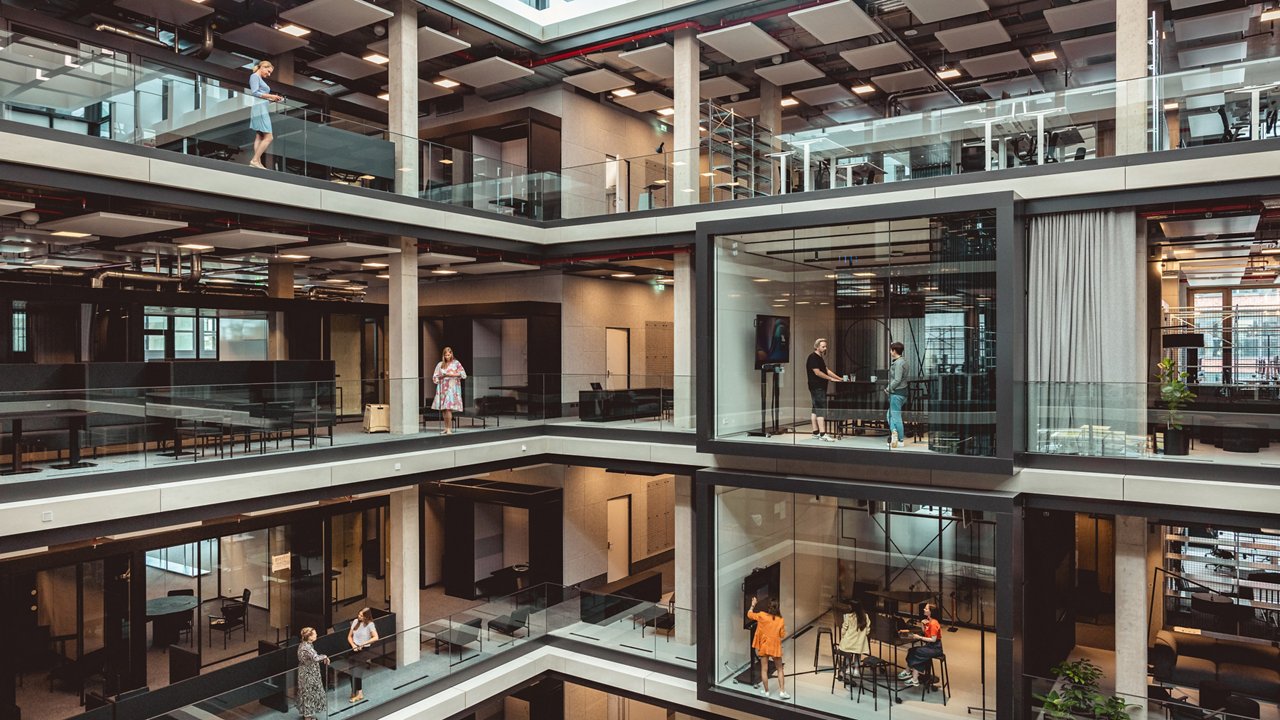 03.07.2022
The Serviceplan Group is on the move
The new Munich House of Communication opens its doors – an individual and unconventional move to a new office that people actively want to spend time in
Munich, 4 July 2022 – This is the day that Europe's biggest partner-led agency group relocates to its new House of Communication in the north of Munich's Werksviertel district. The 1,700 employees completed the move in an elaborate and unique way: whether by e-scooter, horse-drawn carriage, vintage BMW or skateboard – after 22 years, the Serviceplan Group staff and some of their clients said farewell to the old premises on Munich's Königsplatz. And then they set off: using their personal choice of transport mode, they embarked on their journey of just under 6 kilometres through the city to their new office – and to a completely new world of working. 

In the heart of Munich's most innovative development – the "iCampus in the Werksviertel" – the Serviceplan Group is now a tenant of R&S Immobilienmanagement GmbH, the developer behind this construction project. Three interconnected buildings – "Join", "Heart" and "Lab" – form the heart of the iCampus, which is situated just a few minutes' walk from the Ostbahnhof railway station. With this development, R&S Immobilienmanagement GmbH has managed to transform the area from an industrial site to one of the biggest urban quarters in Munich.

The new House of Communication sets benchmarks

The House of Communication concept pursued by the Serviceplan Group across all locations and countries remains the only fully integrated agency model in Germany, bringing together every communication discipline under one roof. From Creative & Content and Media & Data through to Experience & Commerce, the new House of Communication manages to forge even stronger connections between every department with this integrated approach, bringing it to life through the very architecture of the innovative premises. The open-plan design fosters flexible working – so-called activity-based working – which is optimally aligned with the varying needs of employees: whether socialising, giving hybrid presentations, collaborating in teams or concentrating on solo tasks – there is a suitable space and the right technical equipment for every activity, fully in keeping with the requirements of modern, independent and integrated working.

Florian Haller, CEO Serviceplan Group, states: "I can't really put into words how incredibly proud I feel today. Four years of planning that, despite all the uncertainties along the way, have truly paid off: today, I am standing here inside the new House of Communication, which will serve us all as a vibrant community hub, thereby fostering integration. An office people enjoy coming to because they WANT to be here, not because they HAVE to be. I firmly believe that this attractive and agile environment is perfect for future-proofing the Serviceplan Group as the biggest and most successful partner-led communications group and for continuing to position ourselves as an innovative partner and attractive employer."

In addition to the 1,700 Munich-based Serviceplan Group employees, part of the approximately 40,000 square metres within the new House of Communication – the "überlab" – is reserved for external companies. The purpose of opening up the new premises in this way is to encourage external companies to become part of the House of Communication ecosystem. überlab tenants already include eco-energy provider Octopus Energy, Ory – an open-source-based provider of a Zero Trust security and identity-management network – and the Truma Group, a leading provider of accessories for caravans and motor homes, such as heaters, air-conditioning units and networked control systems. 

Architecture that fosters integration
The three buildings connected by a glass walkway (the "iTrack") on the first floor impress with their open façade design, which features large window façades with an abutting precast concrete façade. The interior consists of brightly lit atria and office areas with ceilings of up to 4,5 metres in height; loggias and balconies that provide outdoor spaces on all floors; roof terraces with views of the Alps; and the iTrack – the linking element between the three buildings on the first floor that physically makes them the integrated House of Communication.

The architecture firms RKW Architektur+ and KAAN Architekten oversaw the construction project on behalf of the developer R&S Immobilienmanagement. The interior design commissioned by the Serviceplan Group is being carried out by the architects at HENN. 

"The modes of transport we all used to leave behind the old House of Communication at Königsplatz and literally get "on the move" today are as quirky and individual as the team itself. This move is not just a case of relocating from A to B. For us, being "on the move" is also a mindset: by definition, those who are on the move are not standing still. Especially not mentally. I am now looking forward to breathing life into the new House of Communication together with all my colleagues, to questioning long-established principles of working and thereby taking New Work to the next level", explains Karin Maria Schertler, Chief People Officer and Transformation and New Work Expert at the Serviceplan Group.
Florian Haller adds: Ever since we were founded in 1970, we have been agile – and often the first mover – in reacting to the challenges of our time. Whether it is integrated working, founding a media and digital agency, internationalisation, our partner model or making our agency carbon-neutral – we are always on the move. And this now includes our new House of Communication in Munich."

Dr Fabian Prüschenk, CFO of the Serviceplan Group, is also delighted with the new premises: "From a commercial perspective too, our new home is a necessary and pioneering step for us as an international agency group managed from Munich. As the result of precision-planning, the necessary know-how in the right areas and partners who pursue a common goal with us, we have created something unique here."
For Axel Schörner, Head of Corporate Real Estate Management at the Serviceplan Group, there was also a consistent focus on the agency group's corporate values and culture throughout the project: "Anyone familiar with the Serviceplan Group knows that, with its range of cultural and gastronomic offerings and its unique spirit, the Werksviertel is just the right environment for us. A completely new city district is currently being created here, with the ambition of redefining urbanism. The Werksviertel aims to make the vision of a modern, highly liveable city a reality, and we are more than happy to play our part by creating a place of community, inspiration and interaction. I would like to take this opportunity to thank all my colleagues, our landlord, and all our service providers and partners who have worked together with us on this mammoth project – we can all be incredibly proud of what we have achieved over the past four years."

Photo material on the new House of Communication is available at the following link: https://www.picdrop.com/serviceplan/AFVSdXQTZf.

Key facts:
Location:
Friedenstraße 24 (/ August-Everding-Straße 25/27), Ostbahnhof Munich, Werksviertel
Project developer:
R&S Immobilienmanagement GmbH
Architects:
RKW Architektur+ and KAAN Architekten, HENN architecture firm
Partners:
Büro Uebele, combine Consulting, Food Affairs, Turtlebox, Paulus Umzüge
Activity-based working concept:
In addition to open-plan loft offices, there are separate spaces available to Serviceplan Group employees for a range of work-related activities, ranging from facilities for socialising and collaborating, through to concentrating on solo tasks.
A cafeteria on the ground floor of the central building as well as smaller coffee bars, terraces and loggias, a play area with ping-pong table, a sports room and a large roof terrace provide a wide range of opportunities to interact and socialise.
The new ABW concept affords the greatest possible flexibility – fully in keeping with the requirements of modern, independent and integrated working.
Noteworthy architectural features:
In addition to the 4.5-metre ceiling height, various loggias and balconies providing outdoor spaces on all floors and a large roof terrace with views of the Alps, there is also the "iTrack" – a linking element between the three buildings on the first floor.
überlab:
The überlab within the House of Communication is an open platform and a space for interaction where different worlds come together. Embedded within the Serviceplan Group's House of Communication, it offers state-of-the-art facilities for co-working, conferencing and events, as well as a range of services for tenants, guests and visitors.
Key figures:
40,000 square metres of floor space in
3 buildings ("Join", "Heart" and "Lab") provide
1,700 employees with a place to work or
27 locations in which to drink coffee
6 lifts lead to the
3 roof terraces with a total of
over 1,000 square metres of floor space on which to enjoy sunsets over Munich.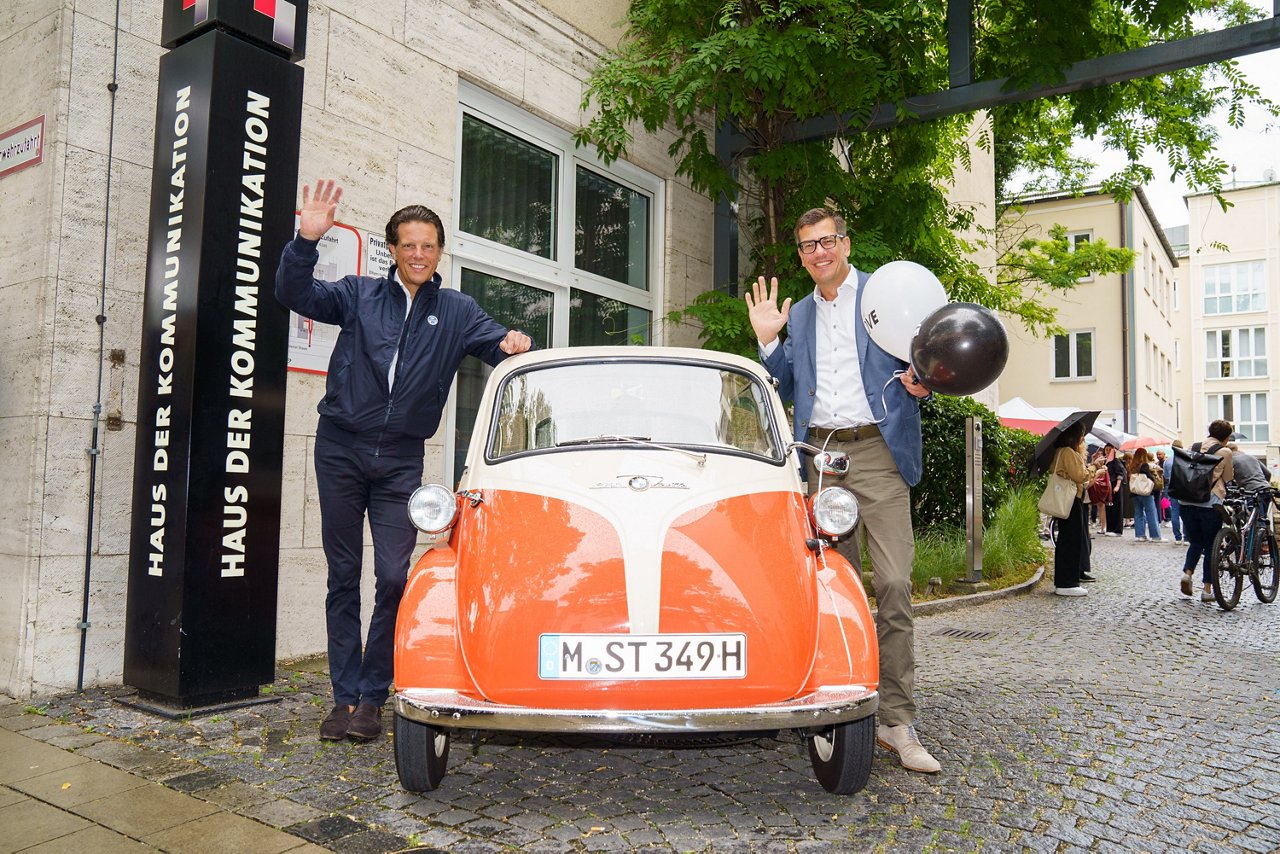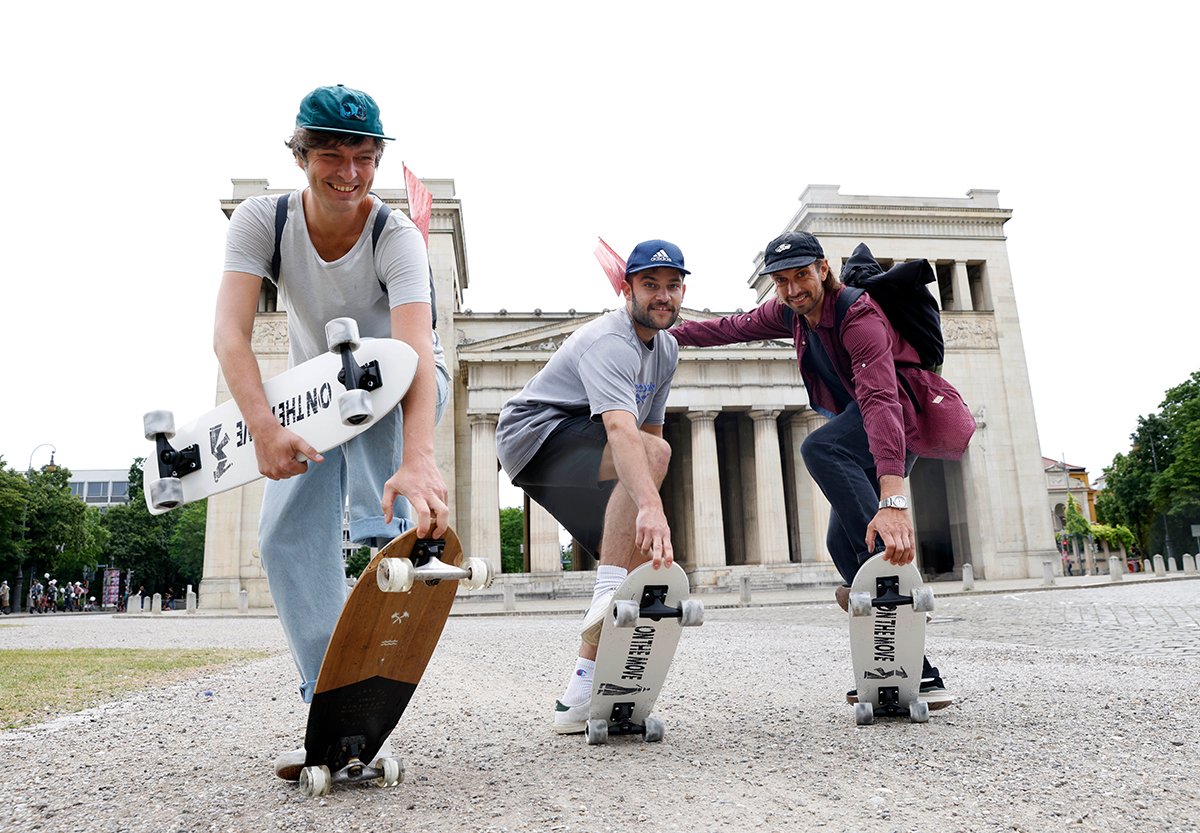 Fragen? Melden Sie sich bei uns!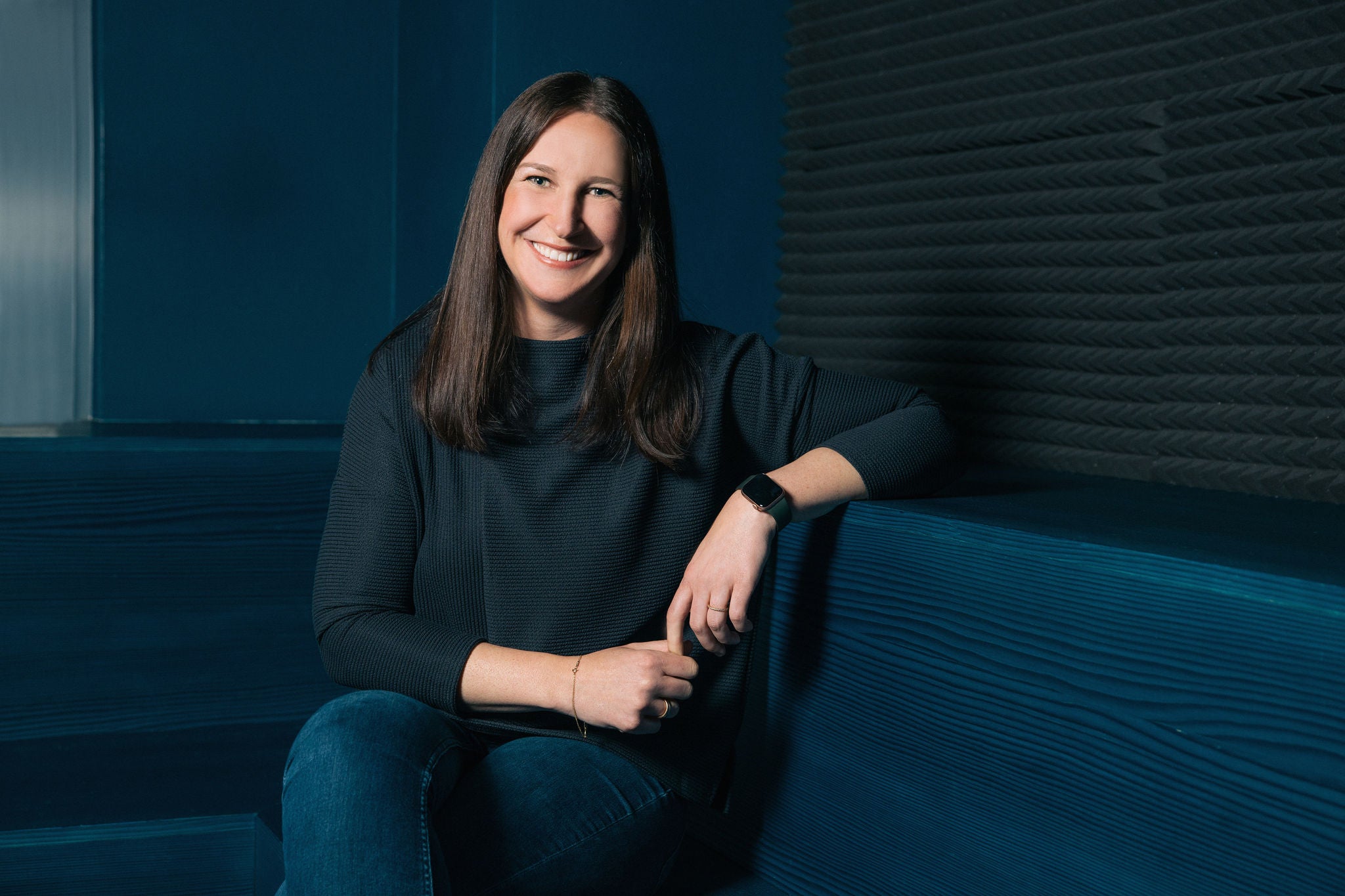 Fragen? Melden Sie sich bei uns!